Tips & Tricks
Beauty benefits of natural cosmetics made of rose, lily, ylang-ylang and lavender
Natural extracts and floral oils are able to reach deeper and affect more skin layers than just epidermis, which is why, they are recognized as very precious substances. Their action is strictly connected with the flowers they were extracted from. What are the properties of rose, lily, ylang-ylang and lavender, and what is their application in cosmetics?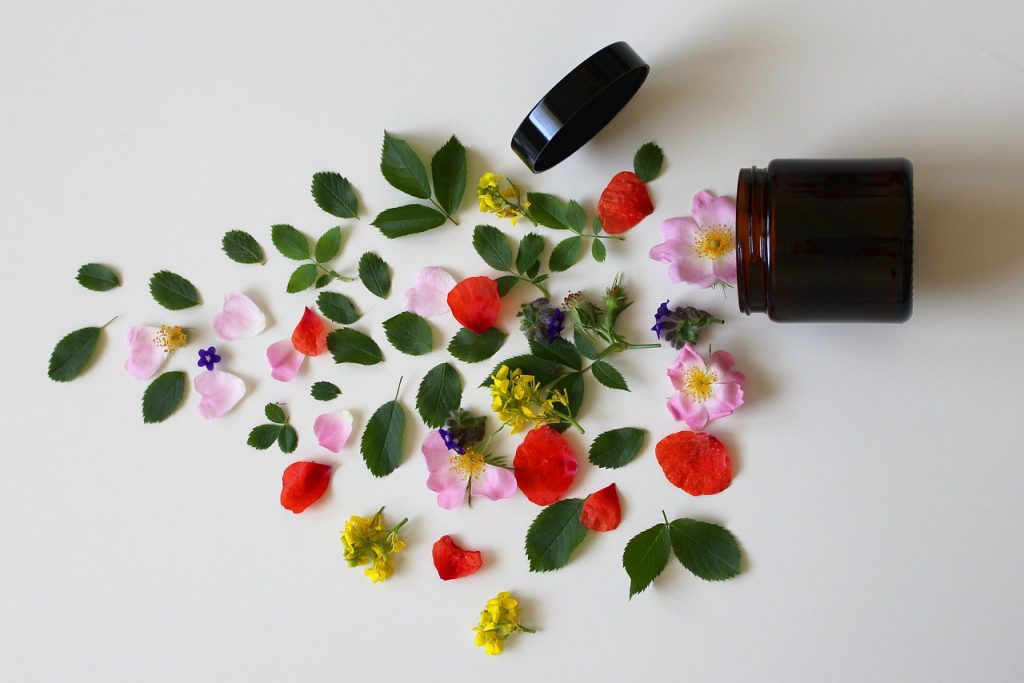 Rose – Beauty benefits and application in cosmetics
Rose oil is obtained from rose petals and is said to be the least allergenic of all essential oils. It displays antiseptic and anti-inflammatory action. Also, it's able to soothe sensitive skin and add shine to fatigued face. It strengthens enlarged capillaries and reduces redness. Moreover, it improves condition of mature skin by increasing suppleness and reducing visibility of wrinkles. When added to under eye creams, it deals with puffiness and dark circles.
Rose water, which is a side product of petals distillation, is rich in bioflavonoids and volatile essential oils. It works antiseptic, anti-inflammatory and soothes skin. Moreover, rose water improves skin tension and evens out skin tone. The good news is that all skin types can be treated with rose water because it doesn't disturb protective hydrolipid barrier of skin. Also, since rose water relieves eye irritations, it can be used as a base ingredient to create various dressings to deal with fatigued eyelids and reddened conjunctiva.
Water lily (lotus) – Beauty benefits and application in cosmetics
Water lily petal and seed extract, due to its relaxing properties, is frequently added to anti-age creams and products focusing on reducing visibility of fine lines. After applying cosmetics with water lily skin extracts, skin becomes smooth, moisturised, supple and relaxed. Lotus extract is frequently combined with bamboo extract, which is able to stimulate and accelerate intracellular metabolism processes. Such a duet freshens up and highlights skin therefore it can be found in shower gels, body balms and light face creams. When added to shampoos, it regenerates hair.
Ylang-ylang – Beauty benefits and application in cosmetics
This exotic flower of mind-expanding fragrance is recognized by many people as aphrodisiac. It can be found in cosmetics designed for acne and oily skin type as well as greasy and thinning hair. Additionally, ylang-ylang is added to massage oils, body balms and anticellulite preparations.
Lavender – Beauty benefits and application in cosmetics
This is a freshening up and relaxing fragrance. It's suitable to treat all skin types because it displays antiseptic properties, soothes skin irritations and stimulates skin self-regenerating properties. Moreover, it moisturizes, cleanses and tones skin.
Cosmetics made of flowers – Aromatherapy and perfumes
Beauty products enriched with floral essential oils produce pleasant aroma sensations, and aroma is very important. Owing to the huge diversity of essential oils, each person is given the possibility to find their own favourable aroma. Basically, a high quality beauty products contain natural floral essential oils, whereas perfumes house synthetic compounds. A regular customer won't rather be able to tell the difference, but many people claim that a synthetic aroma lasts longer and smells better than its natural equivalent.
Perfumes contain at least several fragrance ingredients and each of them gets activated in a particular moment. The first to sense are aromas that compose head notes, and they are citruses, herbs and grass. Head notes are light, fresh and don't stay long on skin. Shortly after head notes, heart notes become active: flowery, tree and root aromas. Heart notes linger on skin for a few hours. In fact, these are heart notes that help us make a decision whether to buy particular perfumes. The last to activate are base notes, and they are ambra, musk and resin. Base notes last the longest.
When we are choosing perfumes, we should match them with the time of day. In the morning and in the summer all freshening up, light and subtle aromas work better, and they are flowery aromas with delicate fruity notes. In the evening and in the winter you should go for heavier fragrances containing for example yellow iris or tuberose.