Face
Nanoil Anti-Redness Face Serum: Product You've Been Looking For
Daily skin care should be simple, fruitful and definitely not time-consuming. To make it possible, we need suitable cosmetic products. How not to get overwhelmed among tons of them? If you're still seeking the ideal face serum, we suggest trying Nanoil Anti-Redness. It's a serum you've been looking for.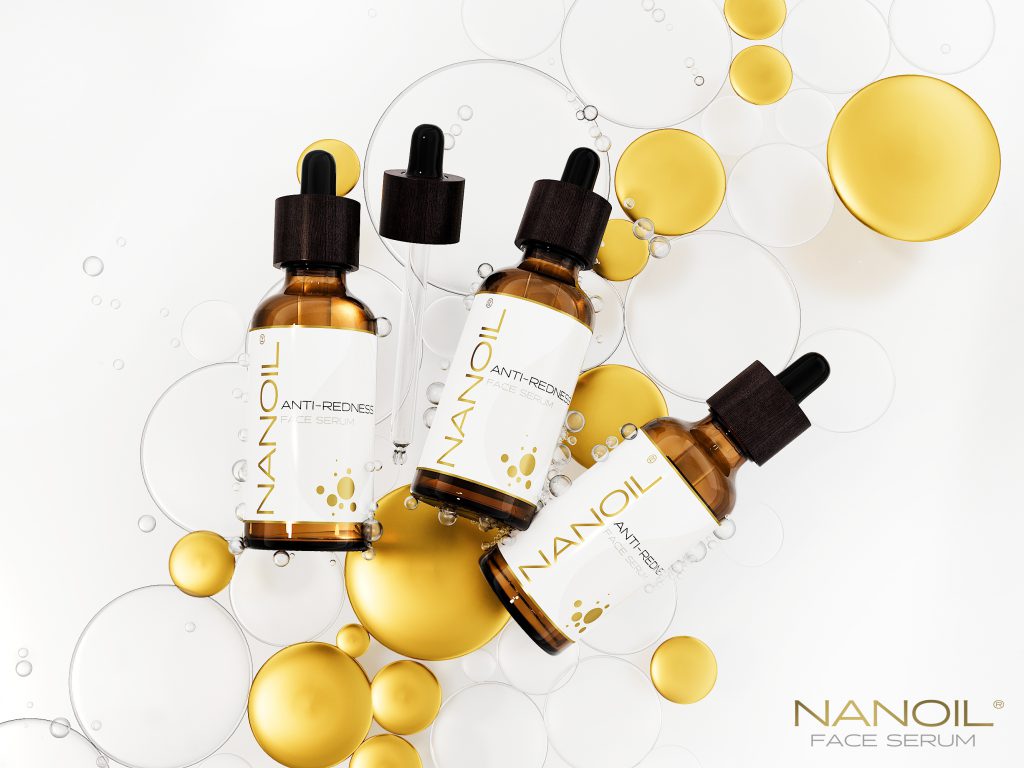 It is lightweight, fast-absorbing and produces better effects than most commercially-available face serums. Beyond that, it is rich in plant extracts which enhance weak capillaries and help couperose skin in a truly gentle way. Are there any other benefits that we can look out for?
Nanoil Anti-Redness Face Serum
An anti-redness serum is one of the six face serums that Nanoil offers. Each of them is weightless and highly effective while the variety of ingredients allows anyone to find a suitable product. Hyaluronic serum will help hydrate dry skin, vitamin C or retinol serum will combat your nagging pigmentation splotches while collagen serum will handle the signs of aging. Who will benefit from the anti-redness serum then? This formula has been designed for all those who suffer from couperose skin, acne rosacea, sensitive or hypersensitive skin, redness-prone complexion or broken capillaries. It will work for any skin which is easily irritated and requires swift relief.
Effects of using Nanoil Anti-Redness Face Serum
By using this product regularly, which is every day at bedtime, you can count on some pleasant surprises. It is the best serum for all those who haven't found a suitable remedy for their "moody" skin yet. Choose Nanoil Anti-Redness Face Serum and see that it quickly, effectively and gently:
strengthens sensitive skin's barrier
eliminates redness and blushing
lessens broken capillaries (spider veins)
provides elasticity
soothes inflamed, irritated, burning skin
reinforces and seals blood vessels
protects the skin
Depending on how serious your problem is, you'll need to wait from three to five weeks to get more elastic skin and less visible red veins. When it comes to instant results, you can bargain for skin relief, hydration, nourishment and freshness.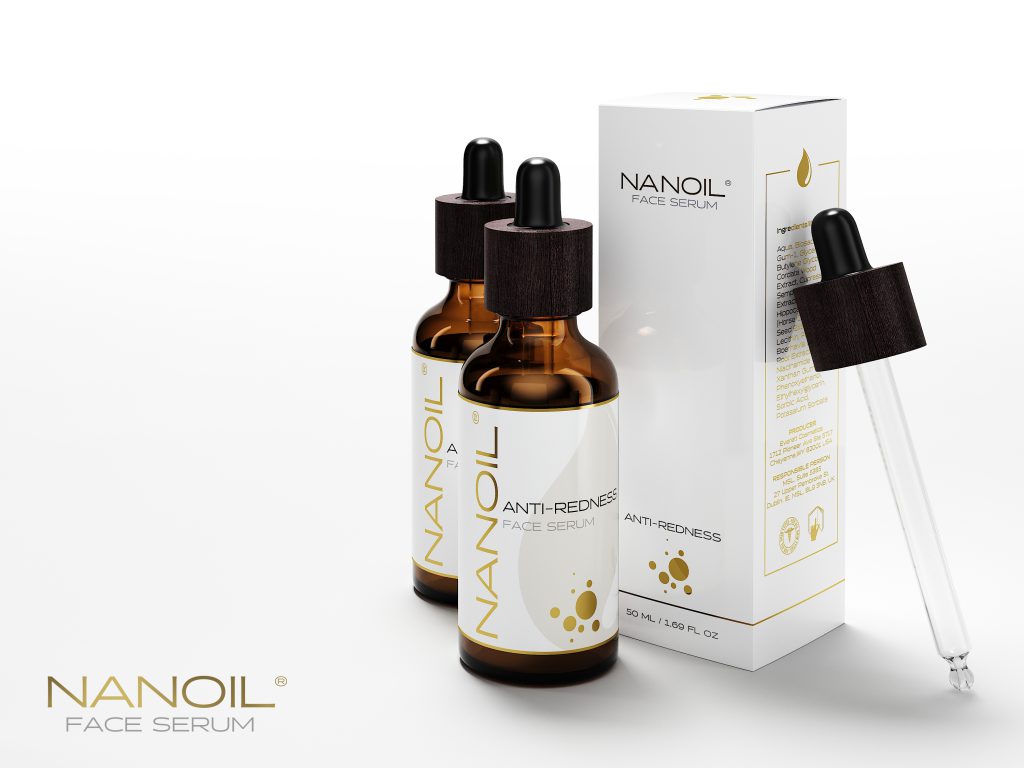 What's inside the formula?
All of the wonderful effects are possible thanks to perfectly-selected ingredients. The formula has been devised by experts from Nanoil, giving us a highly-effective yet gentle cure for sensitive skin. They blended four plant extracts (from buckeye, linden, cypress cones and Boerhavia Diffusa), vitamin B3, glycerin and lecithin. You won't find any silicones, alcohols, colorants, aromas or oils in the INCI. Nanoil uses the power of natural ingredients again. To see how it works, you should try and test it on your own skin. Go to www.nanoil.co.uk and order your anti-redness serum.