Have you heard of Nanobrow Eyebrow Styling Soap? It's one of the most popular cosmetics to style and shape brows: by using it you will create beautiful soap brows, the latest Instagram trend. We present you not one, not two, but three ways of doing makeup with Nanobrow Eyebrow Styling Soap!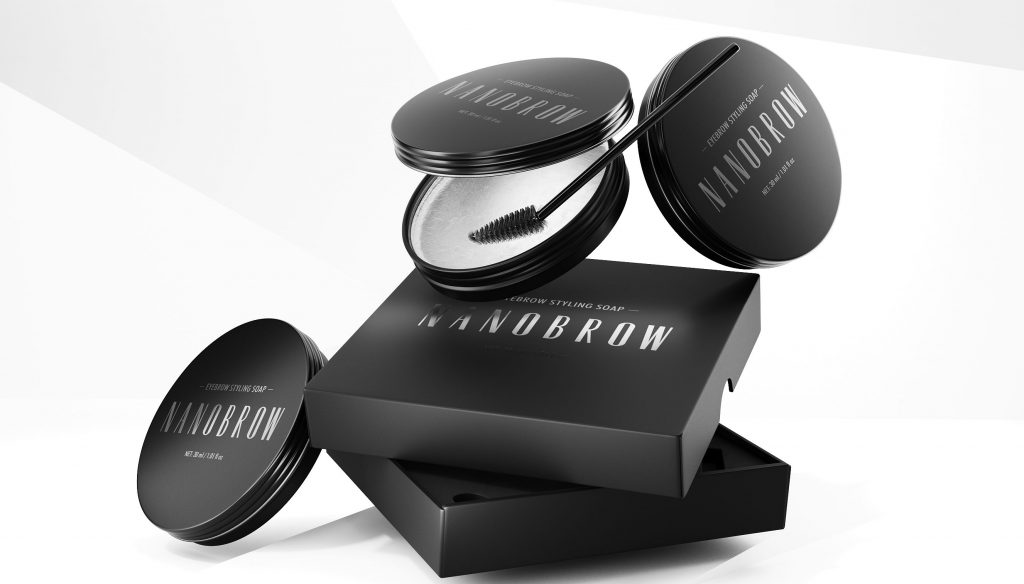 Nanobrow Eyebrow Styling Soap – a unique brow styling product
This soap is entirely different from all the other ones! It outperforms other traditional, glycerin-based soaps that need to be mixed with water before applying. Nanobrow Eyebrow Styling Soap has been specially formulated to style eyebrows. It's a glycerin and gel soap with a pleasant, thick and smooth texture designed to give the best possible results. It's incredible that it doesn't require the use of water like other brow soaps. Nanobrow Eyebrow Styling Soap should be applied onto a spoolie and it's ready to directly spread over your brow hairs. The product is transparent, doesn't leave white residue on the skin or brows and lasts for a long time.
Nanobrow Styling Soap – benefits and effects
• Perfect, natural, everyday makeup look.
• Beautiful, impressive evening makeup look.
• Nanobrow Styling Soap is transparent and suits every brow type.
• It can be combined with other brow makeup products.
• It tames and disciplines even very uncooperative brow hairs.
• It helps shape the eyebrows perfectly.
• The effect of laminated brows is achievable.
• Brows locked in place all day long – with no touch-ups.
SOAP BROWS NR 1: only Nanobrow Eyebrow Styling Soap

The quickest method of styling eyebrows and a great way for a natural, everyday makeup look. Minimalists will especially like it as it only requires the nanobrow soap and a spoolie to comb the hairs. To create this look apply a bit of the soap to the brush and spread it over your eyebrows, brushing the hairs upward. When Nanobrow Eyebrow Styling Soap fries, it will set the hairs in the right direction.
SOAP BROWS NR 2: Nanobrow Eyebrow Styling Soap + brow powder + pencil

The second technique is a bit more expressive, but it still suits an everyday makeup look. This stylization is best for those with thin, light and sparse eyebrows. First, style and shape the brows as mentioned above. After the soap dries, go for a pencil or a brow powder – define and even the lower edge of your eyebrow with a pencil and then fill in the entire thing using two differently coloured powders to create an ombre effect. Remember that the darker shade should be applied to the end of the brow whereas the lighter one at the beginning of it.
SOAP BROWS NR 3: Nanobrow Eyebrow Styling Soap + pomade

The second method is a way to create an expressive and bolder makeup look. It's all because of the addition of the pomade which allows for heavier accents in brow makeup. On the styled with soap brows draw additional, singular lines that will mimic real hairs. By doing so, you will visually volumize your brows. To create this optical trick, use a precise angular brush. Remember to define the lower edge as well! The tail of the brow might be a bit darker than the rest if you want. Such eyebrows are perfect for going out in the evening! If you feel like they need even more definition, go ahead and fill them in with a powder or set the hairs with a brow gel.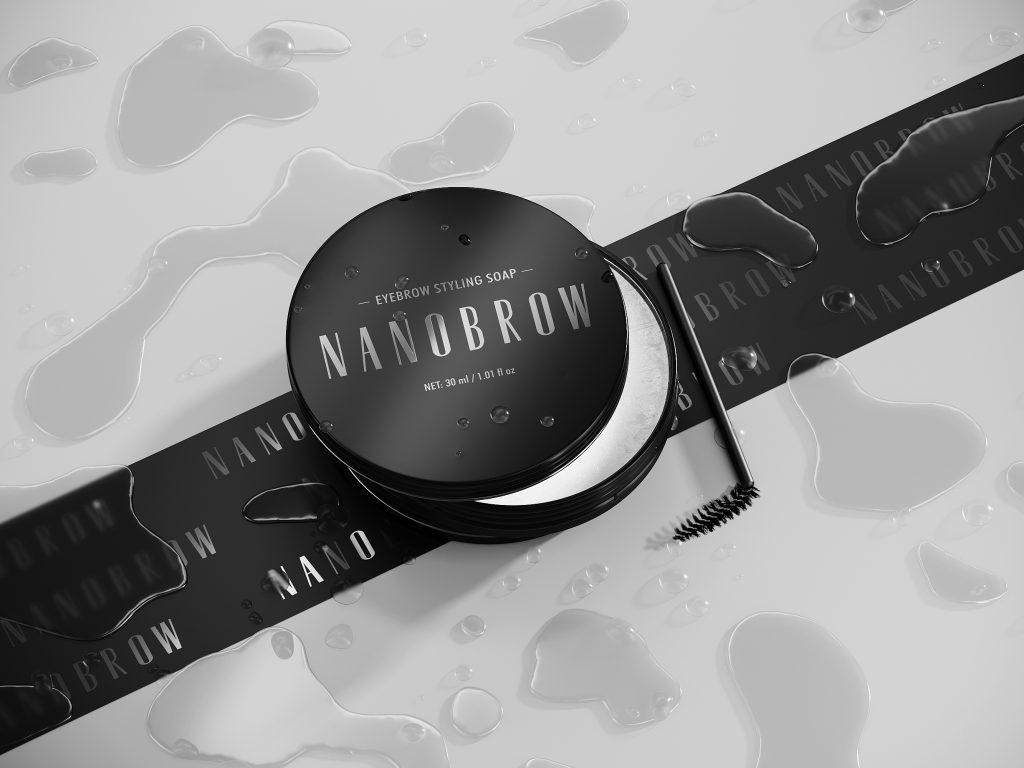 How to use the brow soap from Nanobrow – tips
Remember that the brow soap should be used on brows without any makeup and on dry, cleansed skin. By applying the soap to brows with makeup on them you will brush out the tinted product. Before coating the hairs with soap, check if all moisturizers and SPF creams are completely absorbed by the skin.
Need more information or want to buy The Nanobrow soap? Go to www.nanobrow.co.uk