According to makeup experts, we all should consider blusher as a color cosmetic being powerful enough to take some years off our faces. After thinking about it, it becomes clear that this is how blusher actually works – it makes us look younger and healthier.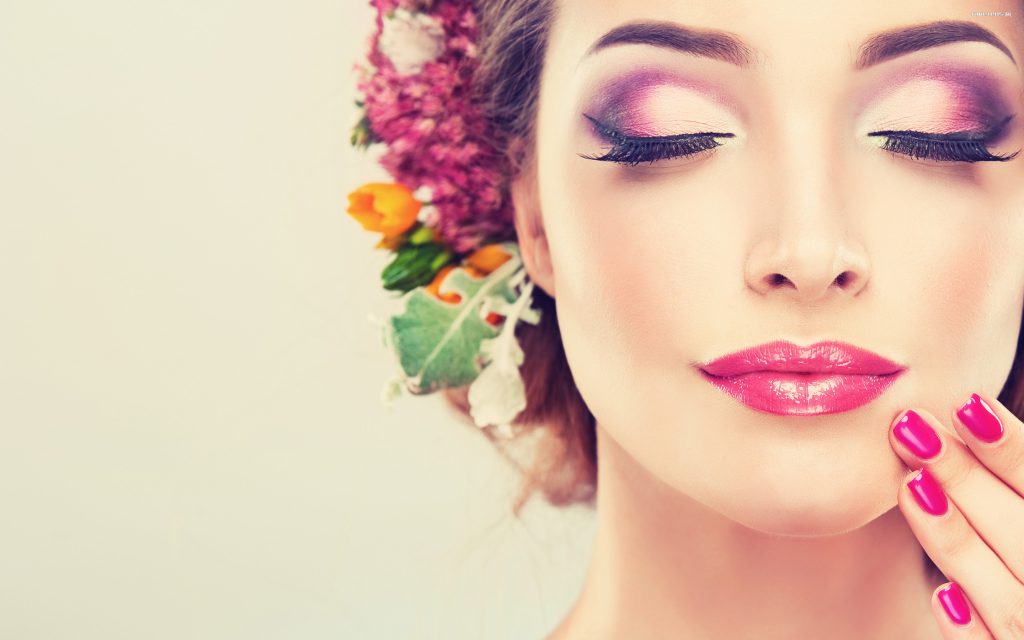 We totally agree with this statement! Once the cheeks are pinkish, the facial features get somehow less sharp, so that the entire face looks more girlish. Obviously, you will not create this effect unless you know how to apply a blusher correctly. It goes without saying that having a blusher – that goes with your complexion perfectly – is a must. But how to find one?
Blusher and complexion
Complexion makes the key factor that should be analyzed before shopping for a blusher. If you manage to match the shade of the blusher to your skin tone, which is either cool or warm, then you are almost there. Only then can you expect your makeup to look flawless and your face to miraculously get a few years younger. Fair complexion should be painted with light and pastel colors. Remember: the darker the complexion is, the more saturated the blusher's color should be. Last piece of advice: warm toned color cosmetics look bad on cool skin tone, and cool toned makeup products do not look good on a warm skin tone.
What is the correct way of applying a blusher?
In order not to screw up application of a blusher, take a fluffy brush, sweep it through the blusher of your choice and tap it against your hand or an edge of a mirror to remove the excess product. Otherwise, you may paint a hideous and vivid pink mark on your face. Now try to apply the color gently, starting from the upper eye-level gliding the brush to the cheek, to finally head the sides of the nose. Repeat these steps a few times to apply the blusher in stages. It is far easier to intensify the effect (read: make the blush stronger) gradually than to remove the cosmetic if you happened to apply too much of it.
Three best blusher tips from the experts
If you want the blusher to give you a subtle shine, combine it with your highlighter. This trick will slim your face down and bring out the cheeks. Remember though that you must use matte foundation and powder.
Match the lipstick with the blusher

to create a natural-looking effect. Fortunately, the advice to follow is simple. If your blusher is light pink, choose a lipstick that is light pink as well. When your blusher has some orange tints, choose a coral lipstick.

If you have trouble with matching the blusher with a lipstick, resign from applying the former – just use the lipstick as the alternative for blusher.

Only then can you be 100% sure that you will not mess up the colors and shades. Just grab little lipstick and put it on the cheekbones. In this simple way you will create a natural-looking effect. Such makeup techniques help you get rid of tired-looking face.
Looking for a good blusher? You have a choice!
PRESSED BLUSHER – this is a classic of all blushers. Did you know that pressed blusher applied to the temples and upper eyelids get you glowing skin? Use a special makeup brush to apply the blusher of your choice correctly.
CREAM BLUSHER – this type of blusher has to be applied either with a fingertip or a tiny makeup sponge. Not only is it super efficient but also owing to its texture and lightweight consistency such blusher blends with skin seamlessly and gives you natural-looking effects. It is perfect for makeup newbies.
LIQUID BLUSHER – this blusher creates lovely semi-transparent effects and leaves a healthy shine on your face. You can use liquid blusher as the replacement for a lipgloss. In other words, liquid blusher can be your life-saver if you notice that you have run out of or lost your favorite lipgloss.
STICK BLUSHER – the best version of a blusher for makeup professionals. With its aid you can shape the face. Stick blusher is a "precision tool" and lasts long, however, a little bit more patience might be required during its application.