Tips & Tricks
Brow makeup. How to enhance eyebrows to look natural?
Doing brow makeup seems to be quite complicated and mundane, but women who do it every day report spending little time on it. Despite occupying just a few seconds, the final effect is highly satisfying: eyebrows are well-shaped and accentuated, facial features are brought out and eyelids seem to be bigger. How to do eyebrow makeup the right way? What are its general rules and which methods can we choose? How to apply eyebrow makeup fast? Is it better to choose a pencil or special brow shadows?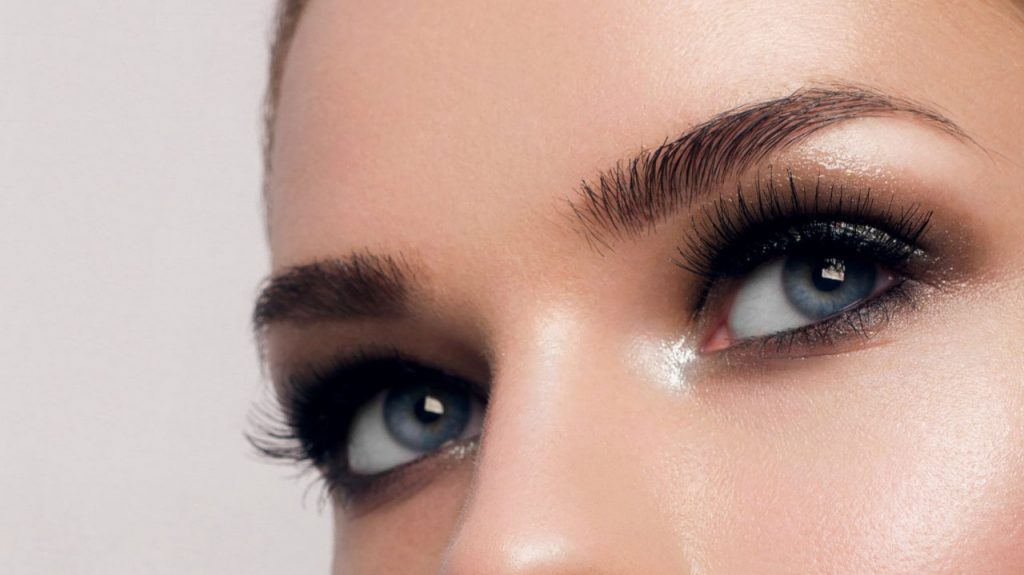 Brow makeup – Methods
There are a few methods of applying brow makeup that should be chosen by focusing on individual needs and preferences. It's advised to start the eyebrow makeup procedure with enhancing them and fixing their shape using a brush. Then, you can decide on their contour and filling. The beginning is tough, hence practising in front of a mirror is a must.
Before doing any type of eyebrow makeup, think for a while how you would like them to be shaped. It can be done either at home or in a professional beauty parlour.
Brow makeup – General Rules
The colour of filling, which is the shadow, pencil or gel, should be brighter than the natural brow colour, or alternatively it should be exactly the same colour as eyebrows. Thanks to this technique, your brows won't contrast with your natural hair.
For applying eyebrow shadow, you should use an angled brush with hard and stiff bristle that will shape the brows' contour.
Pencils which consistency is oily aren't the best option to choose; the filling might dust eyebrows, and therefore provide unnatural effect.
In order to obtain thick-looking eyebrows, it's recommended using eyebrow serums accelerating hair growth. The visible effect shall be recognized within a few weeks when applied on regular basis.
Before applying gel, shadows or other type of filler, you have to comb the brows and then smooth them out using a finger so as to help them get back to their natural shape and look neat.
Fast eyebrow makeup
The fastest way to do brow makeup is application of tinted brow gels. The procedure has to begin with combing the brows. The combing should be run in direction of the hair growth, never against it. In the case of correctly shaped eyebrows which create a sharp bow, such make-up suffice. Additional application of a fixing or tinted gel help the brows remain untouched for the entire day.
Eyebrow makeup with pencil
Pencil is used for filling in the see-throughs or uneven brow parts. At the beginning, it's better to focus on evening the brow tone and – if there is necessity for this – extending the browridge. Makeup has to start with filling in the spots located outside the browridge. The pencil should be run gently so as not to make the colour of eyebrows too intensive. This technique's main aim is to even brow colour, and what is strictly connected with this – enhancing and filling in the contour. What's important, browridge doesn't require being outlined. When it comes to the inner brow corner, the see-throughs should be filled in by drawing lines in the direction of hair growth, which means upwards. Once you finish using pencil, it suggested combing the hair starting from the inner part of browridge heading the outer part. In order to smooth the final effect out, it's advised to comb eyebrows upwards because a brow comb/brush enables to evenly distribute the excess of pencil applied.
Eyebrow makeup with shadows
If you want to use shadows to do brow makeup, try to find a product that is as close to your natural brow colour as possible. Women who have just started their adventure with brow makeup should go for shadows of just one tone lighter – thanks to this, it won't stand out unnaturally. Such makeup has to be applied using an angled brush. Eyebrow makeup with shadows should begin with applying the cosmetic to the spots where hair is thinner, to the see-throughs in particular. Begin with the outer part of eyebrow to delicately extend the browridge if necessary. Then, proceed to the middle part of browridge, so move to the eyelid side; create a sharp contour close to its edge. Repeat the procedure on the upper browridge. At the end, run comb through the eyebrows upwards.
Eye makeup won't be complete unless you use concealer. Put on a brush a small amount of full-coverage concealer that you normally use for masking skin imperfections. The concealer has to be applied under the inner and then outer part or browrigde, close to its edge. It's worth realizing that the concealer must be applied in really tiny amounts. This will make an eyelid look bigger and bring out the perfectly outlined browridge.