Beauty
Carrot seed oil – How does it work in hair and skin care?
Everyone heard of the beauty properties of argan, coconut, or almond oil. However, hardly anyone knows how the little known oils work, such as carrot seed oil. Can you use carrot seed oil for hair or skincare? You can. Is it worth it? Definitely!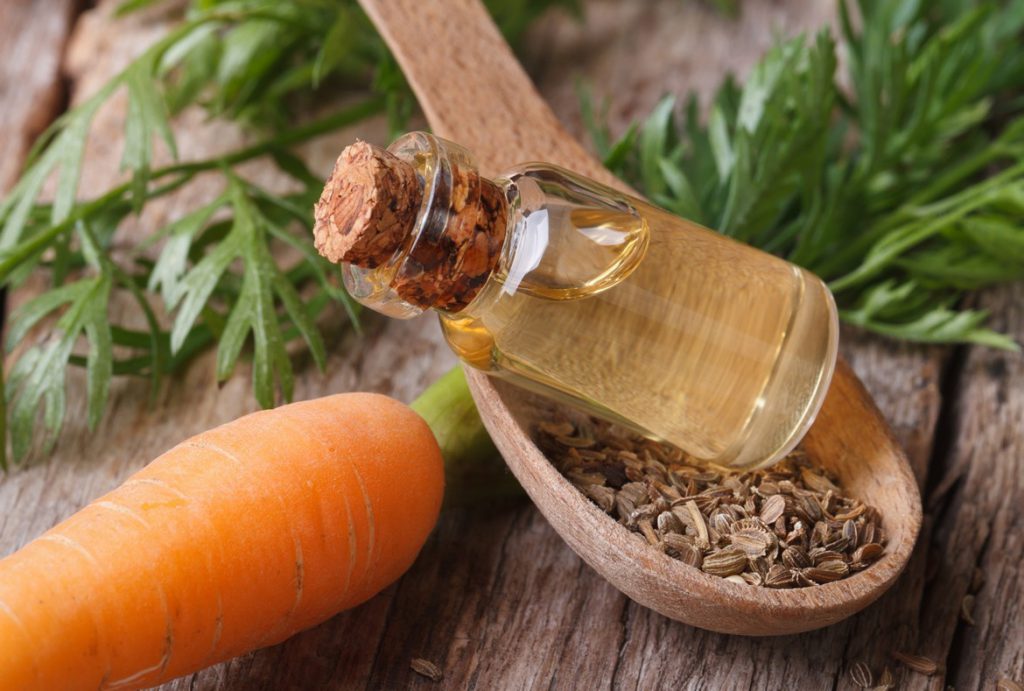 Carrot seed oil is one of those less popular and undeservingly undervalued natural oils. We tend to rarely choose it because it is less available and we do not know much about its properties. It is time for some catching up because this inconspicuous carrot seed oil holds plenty of precious compounds that can help you take better care of yourself.
Carrot seed oil. Where to get it?
We need to start with the origin of the carrot seed oil. It is a semifinished cosmetic that is cold-pressed from the seeds of carrot. It is where the most vitamins and minerals are contained and those are essential for hair, skin, and nails. Even though this oil is not obtained for the carrot's root, it has as deeply orange color and characteristic earthy scent as the carrot itself. Some give up on its use because are afraid that it will dye the skin but you shouldn't be afraid of it because this oil does not change the color of the skin. Obviously, you do not have to press it yourself! Although it is not as easily available as, e.g. argan oil, you can still get it online or in stores with natural products.
Carrot seed oil properties
Why should you use carrot seed oil? It's a truly a rich source of betacarotene and vitamins A, B, C, and E – it's a concentration in the cold-pressed carrot seed oil is very high that is why this inconspicuous product can become a truly effective natural cosmetic able to:
be the natural UV filter,
eliminate harmful free radicals,
inhibit aging processes,
soothe inflammations and calm the skin,
nourish and strengthen naturally,
protect both hair and skin.
Carrot seed oil for the skin
It is recommended for the skin with signs of aging because it has rejuvenating properties and eliminates wrinkles. It perfectly protects against photoaging of the skin because it is one of the strongest natural UV filters – its SPF is between 38-40 so it is an effective shield against sun rays. What is more, it lessens hyperpigmentations and aftersun staining of the skin but also stimulates collagen and elastin production, which are the two proteins responsible for skin elasticity. It all makes carrot seed oil great support during summer holidays where the skin usually suffers more due to the sun exposure.
Carrot seed oil for the hair
When it comes to the use of carrot seed oil for hair, here you can also benefit from its properties. Firstly, it protects the hair against the sun so also comes handy in the summer. On the other side, it is a natural conditioner that strengthens and revitalizes the strands, prevents water loss, and delivers essential ingredients for regeneration. You should also use carrot seed oil as a protection because it has great action for hair ends and limits split ends. The possibilities for carrot seed oil use are plenty because it can be used for a regular hair oil treatment or as an addition to, e.g. shampoo.