Toner is a kind of a cosmetic that every women should have in her make-up bag. It is a reliable product with versatile properties. Used in the morning – refreshes and energises skin. Used in the evening – helps with cleansing your complexion. Nevertheless, nothing works as good as a homemade product. Discover how to do it yourself.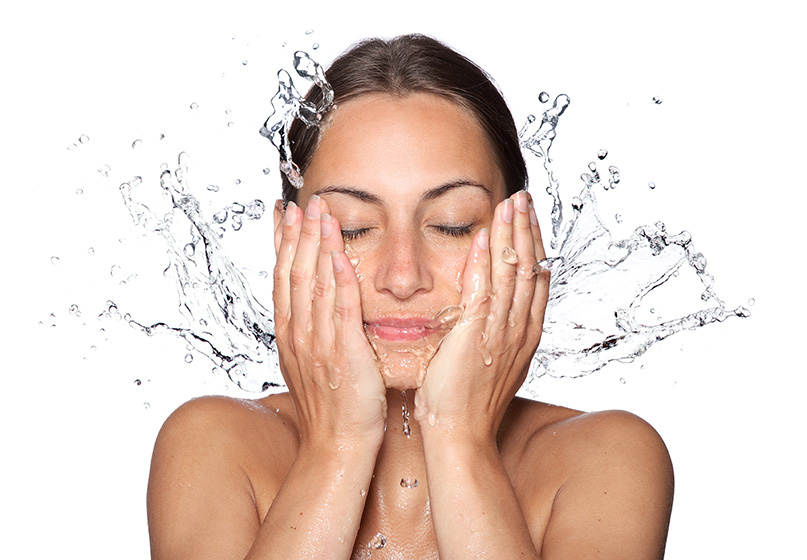 What components do you need to prepare a DIY toner?
The best ingredients will be those that can e found in your kitchen. Prepare: a glass of chamomile infusion, lemon juice, hyaluronic acid and panthenol. The last two components can be ordered from online shops or regular pharmacies. You might as well combine half a glass of freshly brewed (but chilled) green tea with several drops of tea tree oil. Such a toner will provide soothing, antiseptic and healing effects. It will be perfect for people with , oily and combination and acne-prone skin.
How to prepare a chamomile – lemon toner?
Pour all liquid ingredients into a large dish. Next, add all the loose components. Mix the whole thing thoroughly. Then, pour the blend into a glass bottle, preferably with an atomiser or a pipette. Make sure to store it in a dark and dry place. Use it regularly: in the morning and in the evening gently  wipe your face and neck with a cotton pad. Also, remember to shake it well before each use.
How does DIY toner work?
All ingredients contained in the toner are natural and provide healing properties. Chamomile has antibacterial and soothing effects. Lemon refreshes, strengthens and brightens skin discolouration. Hyaluronic acid and panthenol are responsible for moisturising and preventing the formation of fine lines. Even thought the toner is handmade of natural ingredients, it is still worth checking whether it causes irritation or not. The best solution is to run an allergy test. If nothing happens within 24 hours, feel free to use the cosmetic as a part of your daily routine.