Beauty
Do You Often Flat-Iron Your Hair? Keep It Damage-Free With Nanoil Heat Protectant Spray!
Flat-ironing the hair requires the use of high temps. The more often we do it, the higher the risk of hair damage. Thankfully, we've got some tricks that make straightening safer and more hair-friendly, and share our review of the latest beauty hit which has quickly become a best-seller. Will it allow you to straighten your hair with no limits or worries? You'll know the answer by reading on.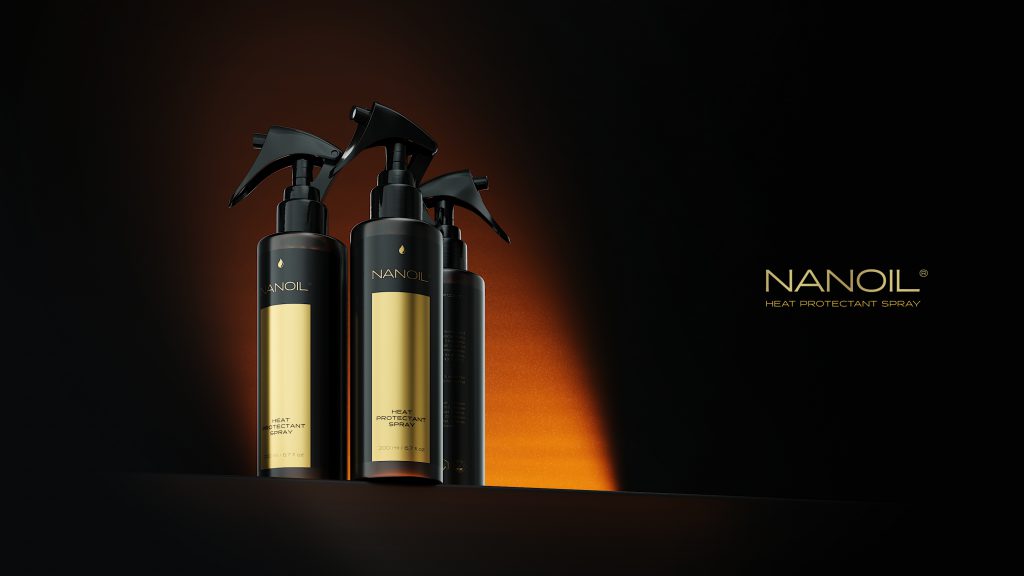 How to flat-iron hair to avoid damage?
Straightening may do harm to hair but there are some ways and one product that let us lower the risk of damage. Read on for details.
– A good hair straightener is fundamental –
Old-type straighteners are harsher on hair than the modern devices. High-tech devices have special features that secure the hair, plus heat control so you can match the optimal temperature. Remember the higher the temp., the higher the risk of damaged hair. We advise setting 356°F/ 180°C tops.
– Flat-iron your hair only when it's dry –
Wet hair has open cuticles and is much more prone to damage. That's why you should never straighten wet or even damp hair. If you do, you may even burn it! There are some devices specially made for use on wet hair but most of them are costly.
– Use heat protectants –
Regular use of heat protectants is the last yet most important point. You should use one every time you flat-iron your hair (or use a dryer or curler) so we advise you to keep it next to your hot-styling tools and reach for it regularly. There are lots of items to choose from and we'll review the best one as usual. It's a Heat Protectant Spray from Nanoil.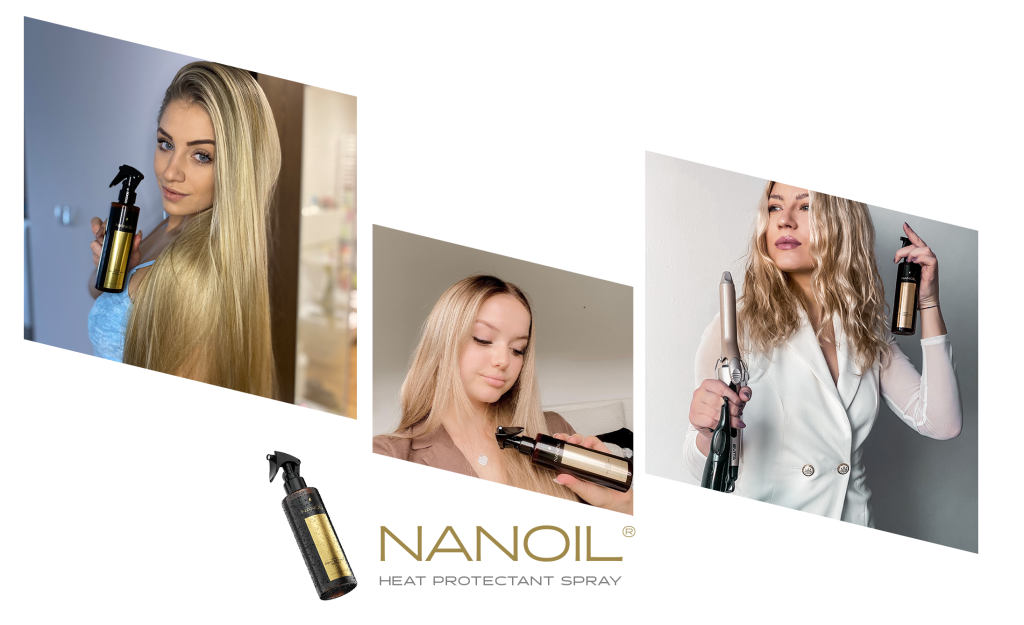 3 Reasons Why Nanoil Heat Protectant Spray Is the Best Choice
1. True Multi-Purposeness
The thermal protection spray by Nanoil is great prior to straightening but it proves to be a multitasker! It works great when you use it on damp hair before drying or before the curling routine. That's not all, though. It effectively protects against the UV rays as well.
2. Excellent Components and Consistency
Water is a base component which is why the product doesn't weigh down the most delicate and fine hair. Beyond that the ingredient list is short and free of unnecessary substances. The infused active polymers are the most important because they shield against heat. Hydrolyzed silk is also worth noting for the brilliant effect on hair! Because it's made from tiny molecules it effortlessly penetrates the hair, moisturizes and repairs. The spray is light-textured and a little goes a long way – you can fully cover the hair without overburdening it.
3. Instant and Long-Lasting Effects
A heat protectant is a product that produces instant effects that are visible right away. The Nanoil spray gives us a shield against temperatures of up to 430℉/220℃. That doesn't mean we should use such a high temp. while flat-ironing but it's good to know the protection is so strong. Beyond that, the spray gives a lovely finish – glossy, soft hair looking healthier. Obviously it also makes the effect of super-smooth tresses last longer and eases the styling routine.
With the Nanoil Heat Protectant Spray, even regular flat-iron sessions won't result in damage! Get your own spray through www.nanoil.co.uk