Eyelashes
Flirtatiously beautiful eyelashes with Lashcode mascara
Lashcode is the foolproof mascara
Its secret lies in the perfect combination of care substances and ultra-black pigments thanks to which it's finally possible to build the maximal length, volume and separate each eyelash precisely in a fast and easy way. As a consequence, the effect obtained equals stunningly long and thick eyelashes as well as enhanced eyelash density that is visible along the root lines. Thanks to this, the mascara delivers so-called the 'open eye' effect, which makes the eyes optically bigger.
Lashcode enables to obtain exceptionally beautiful eyelashes without leaving them clumped; it doesn't flake off either. This effect is possible thanks to the precise brush which deals with all hair lengths. It defines even the tiniest hair located in the corners of the eyes as it delicately grabs the eyelashes growing in the lower eyelid as well.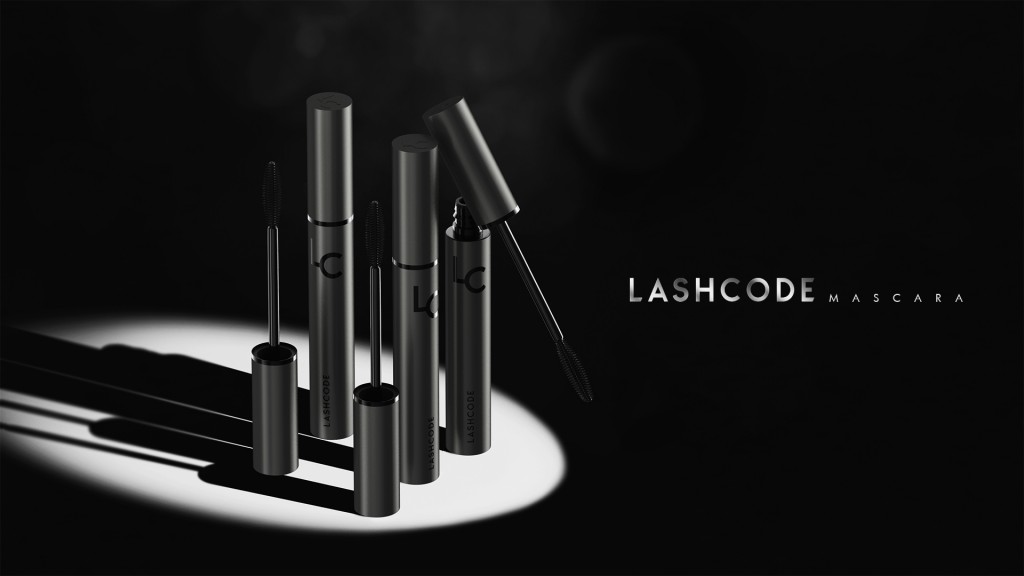 Thanks to this, the look wins charm, depth and freshness
Lashcode wand copes with all eyelash types and adjusts to their structure perfectly.
The array of care substances closed in an elegant, monochromatic bottle makes eyelashes become more and more beautiful day after day.
For the nourishment and regeneration responsible are:
vitamin E – takes part in eyelash shaft rebuilding processes
arginine – moisturizes, prevents eyelash loss and stimulates its growth
panthenol – maintains eyelashes in good condition, delivers gloss and improves elasticity
soy bean shoot extract – strengthens eyelashes from the very roots and counteracts excessive eyelash loss
wheat shoot extract – regenerates and presents eyelashes with shine, good health and beautiful colour
baicalein – creates a protective shield and makes them damage-resistant during, for example, vigorous eye make-up removal
Unique, well-selected and high class ingredients accompanied with intensively black pigments compose an exceptional formula making that:
Lashcode is very durable; we can enjoy its convenient and unchanged consistency for over 6 months.
The mascara doesn't clump eyelashes yet it separates them precisely as well as it curls every single eyelash individually.
Lashcode doesn't create lumps nor flakes off thanks to which even in the evening, after a busy day, you can be certain that the eyelashes look flawlessly.
The mascara coats hair with the highly saturated black colour, therefore you can be sure that your eyelashes look beautifully at any time of day, at any lightening, amazing with their intensive colour.
Lashcode provides perfect and effortless make-up thanks to the high class silicone brush of the excellent ergonomic. Thanks to it, you'll provide your eyelashes with beautiful and perfect look, even if you aren't a make-up expert or if you lead intensive lifestyle and don't have much time to spend on morning make-up.
For more information about Lashcode products, go to the website www.lashcode.co.uk
19 Comments "Flirtatiously beautiful eyelashes with Lashcode mascara"
Have it and recommend it 🙂 false lashes effect guaranteed 🙂

confirm 🙂 also very efficient because I have it for 2 months, use it everyday and still do not see anything to diminish .

Evenly and thoroughly coats lashes starting with the first layer, no clumps and stays on for several hours. Perfect mascara <3

Finally the mascara for me 🙂

very good mascara with wand that will particularly fit women with short lashes. Shaped and narrowed at end to "catch" even shortest lashes and optically make them longer and denser.

Are there other colours? I'm interested in brown.

Oh god, just love colorful mascaras!!

it's first time I hear of this mascara but sounds nice.

I have my beloved mascara by Benefit but I may give Lashcode a go… 🙂

Love luxurious cosmetics and this one has great quality. Then there's this elegant bottle.

the wand separates lashes beautifully, it must be like the best silicon brush I ever seen.

Got this mascara few days ago as a gift and I think it's stunning. Usually new mascara needs some time because at first is runny and clumps lashes like crazy while this one worked great right away.. Suuuperb effect 🙂

I was delighted. Cool wand but I'm more into dramatic effect

wow, awesome!! I'm keen to try it 🙂

It's a shame I can't get it in a drugstore because i'd love to see the tester, but I think I will order it anyway, one day