Tips & Tricks
Hair Maniac's Hit! Hair Care Flaxseed Gel – Recipe for a Mask & Styling Product
Do you feel like meeting a natural, budget and highly effective as well as versatile hair product? Let me introduce you to… flaxseed (or linseed) gel. Check why the blogosphere raves about it and how to make a linseed treatment and hairstyling gel.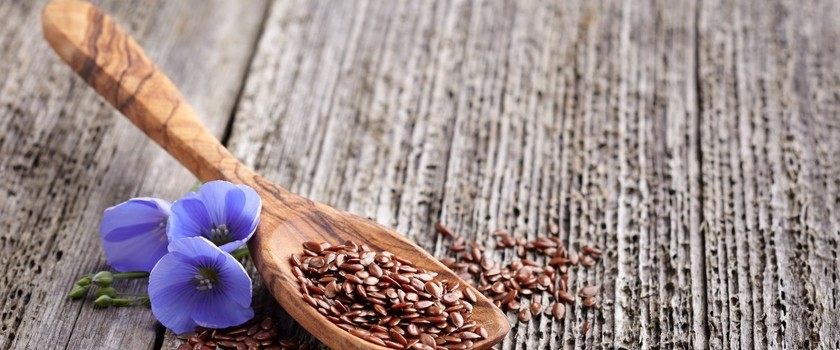 Flaxseed gel in hair care – why it's worth using? Hair benefits of flaxseeds
Linseed gel is all the rage thanks to its excellent ingredients and repairing power. Strong, smooth, shiny hair – this is the effect of using linseed gel.
Just 100 g of linseed gel contains:
42 g fats, including 29 g unsaturated fatty acids
7,5 g monounsaturated acids
27 g fiber
18 g proteins abounding in favorable amino acids
1,6 g vitamin B1
0,473 mg vitamin B6
392 mg magnesium
255 mg calcium
5,73 mg iron
4,34 mg zinc
How to make flaxseed gel?
You can prepare linseed gel using either cold or hot water. This means you can get two gels which have slightly different consistency and benefits.
Linseed gel – 'the cool way'
Pour a cup of lukewarm water over a tablespoon of flaxseeds.
Put aside overnight. The gel will be ready in the morning. You can store it in a fridge for 5-7 days.
Linseed gel – 'the hot way'
Pour a cup of lukewarm water over a tablespoon of flaxseeds
Simmer, stir, let it boil. Take it off the stove when you see clear, pudding-like gel in a pot. Keep in the fridge for 5-7 days.
Keep in mind! In both cases, you must separate the gel from the seeds. Gently drain the seeds using a bandage gauze or a strainer with small holes. Pour the gel into a jar. Use the seeds for a nice body, hand or foot scrub.
Using the cool gel
The version of the gel you make without heating is more watery. That is why it's best to use on dry hair as a smoothing agent. It gives best effect on straight and wavy hair.
This version has a delicate styling effect, works for defining the curl and wave. The cool gel reduces hair frizz, not weighing down the hair at the same time. It has an incredible conditioning and smoothing effect, tames the most unruly and frizzy flyaways.
You may as well make the gel even more runny and use it as a moisturising spray.
Using the heated version of flaxseed gel
The gel you make heating it up has thicker and more pudding-like consistency. The thickness depends on the time you heat it up and the water-seeds ratio – feel free to adapt it to your needs.
This version of flaxseed gel is a game-changing curly hair enhancer.
Flaxseed gel for hair – what are other ways to use it?
Enrich your favorite hair mask or treatment. Linseed gel gives the best effects in combination with emollients – all masks which contain e.g. oils.
Make a hair rinse – add a glass of flaxseed gel to a liter of cool water. Use the mixture for the final rinsing to boost shine and softness.
Flaxseed gel for wet hair oil treatment. Instead of dampening hair before applying an oil treatment, work linseed gel through hair. It is an amazing combination of emollients and humectants.