If you care about the pretty appearance and healthy skin, then you should make sure to cleanse it daily. What matters is not only cosmetics but also how we use them. Check out how to cleanse face step by step.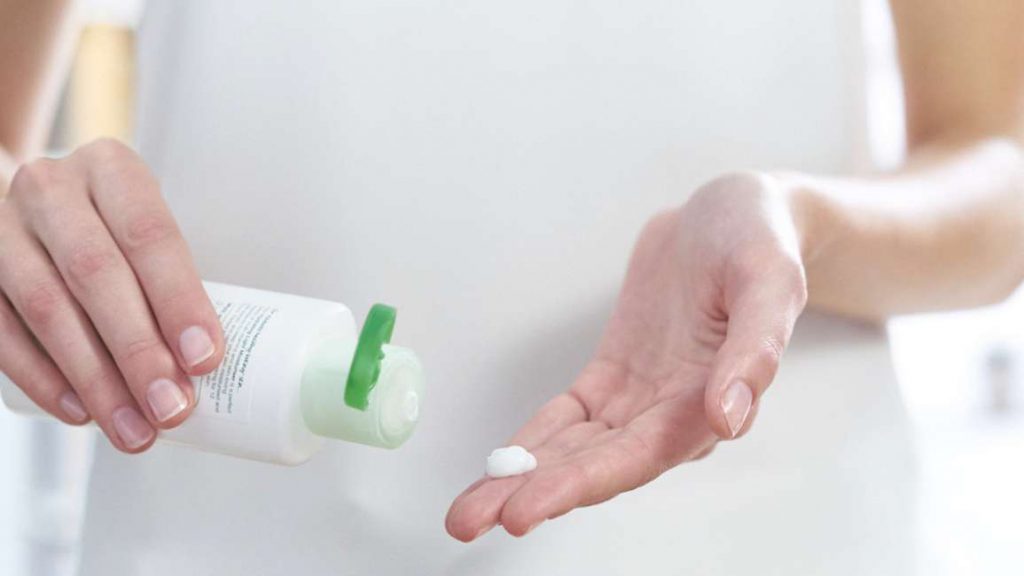 1. Face wash
The first step is the face wash. We assume that you cleanse your skin in the morning that is why make-up removal has been skipped. For the face wash, the best prove to be warm water and a mild cleanser. At this stage, you can perform gentle face massage to boost blood circulation and refresh oneself for the rest of the day. Dry face with a paper towel.
2. Toner
The second step is toner to balance the pH, deliver nutrients and prepare skin for further care. Instead of toner, you can use herbal water or thermal water. The best method is to spray face with it and gently tap it into the skin. If you use a cotton pad to wipe face, you can irritate and damage the skin.
3. Dot the spot
If you have imperfections, use a cosmetic that can be placed locally. It should be antibacterial, dry out the spot and calm irritations. This step can be skipped if during make-up you use a concealer with the same properties.
4. Under-eye cream
Under-eye dark circles and puffiness are best to handle with an under-eye cream. Make sure it has a light formula, absorbs fast and leaves no greasy layer. The best choice is a cosmetic that at the same time can replace a make-up primer.
5. Moisturizing cream
A crucial step in the morning face skincare is moisturizing cream. The cosmetic will not only take care of the skin but will also be a great make-up base. Hydration is extremely important if you wish to preserve the young appearance of the face and healthy skin.
6. Cream with UV filter
In the summer, it is important to use a cream with a UV filter. The product protects against wrinkles and hyperpigmentations as well as sunburns and photoaging. During the summer use a cream with the highest SPF you can find and in the winter SPF 30 will suffice.
7. Make-up
The last step in skincare is make-up? Use your favorite cosmetics and proven techniques. For make-up, it is good to use products with additional nourishing, moisturizing and regenerative properties.