Lips
Semi-permanent lip make-up – what is it and what are the effects?
Narrow, asymmetrical or maybe too light? If you are not happy with the appearance of your lips, then you should try semi-permanent lip make-up. Check what it is and what effects you can expect.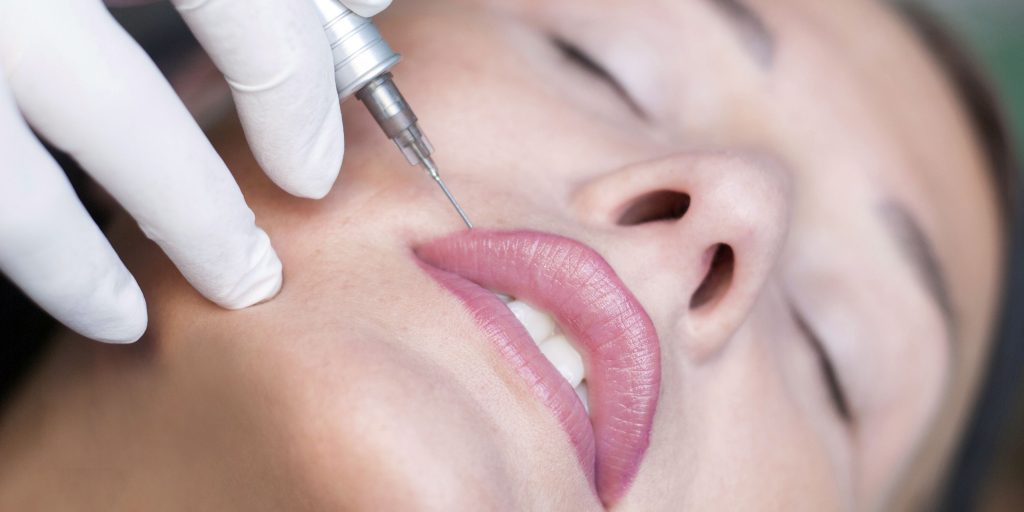 What is semi-permanent lip make-up?
Semi-permanent lip make-up is a treatment that involves filling the lips with colour matching the natural colour of lips and complexion. The procedure is particularly recommended for the people with asymmetrical or narrow lips or those struggling to give their pale lips a colour.
Contraindications:
viral infection or herpes;
dry and chapped lips;
lip injections (botox or hyaluronic acid) in the last two weeks;
pregnancy, breast-feeding;
diabetes, cancer.
How does the treatment look like?
The procedure begins by applying a numbing gel and drawing the lip contour. Then the lips are filled with a chosen dye. The whole treatment takes about two hours. After a month it is necessary to repeat the procedure to add some dye in order to maintain the colour.
Permanent lip makeup – after the procedure
After the treatment, apply a cream or ointment with a soothing effect, which will speed up the healing process. For the first two or three days, you should avoid wetting your lips – use a straw instead. After some time, the skin on your lips will start to peel off. Moisten your lips so that their colour doesn't fade. Sometimes, the semi-permanent lip make-up can lead to infections. In order to avoid them, make sure the chosen beauty parlour is clean and the tools sterilised.
The device for semi-permanent lip make-up procedure
During the treatment, the technician should use a special device that looks like a pen or a device used in tattoo salons. It is equipped with a needle. An equipment of a good quality for semi-permanent makeup: should have high efficiency, work quietly, have limited vibration, should not overheat, must be easy to use and designed also for makeup of eyebrows, eyes, nipple, scars, piebald skin and scalp micropigmentation.