Beauty
Face
The Waterproof Nanobrow Eyebrow Pomade. Get to know it better!
The waterproof Nanobrow Eyebrow Pomade comes with a unique, creamy texture to help you achieve the perfect brow shape in a single moment. The carefully-selected ingredients condition your eyebrows, while the refined pigments coat them with beautiful and natural-looking color, camouflaging gaps. Check out its benefits!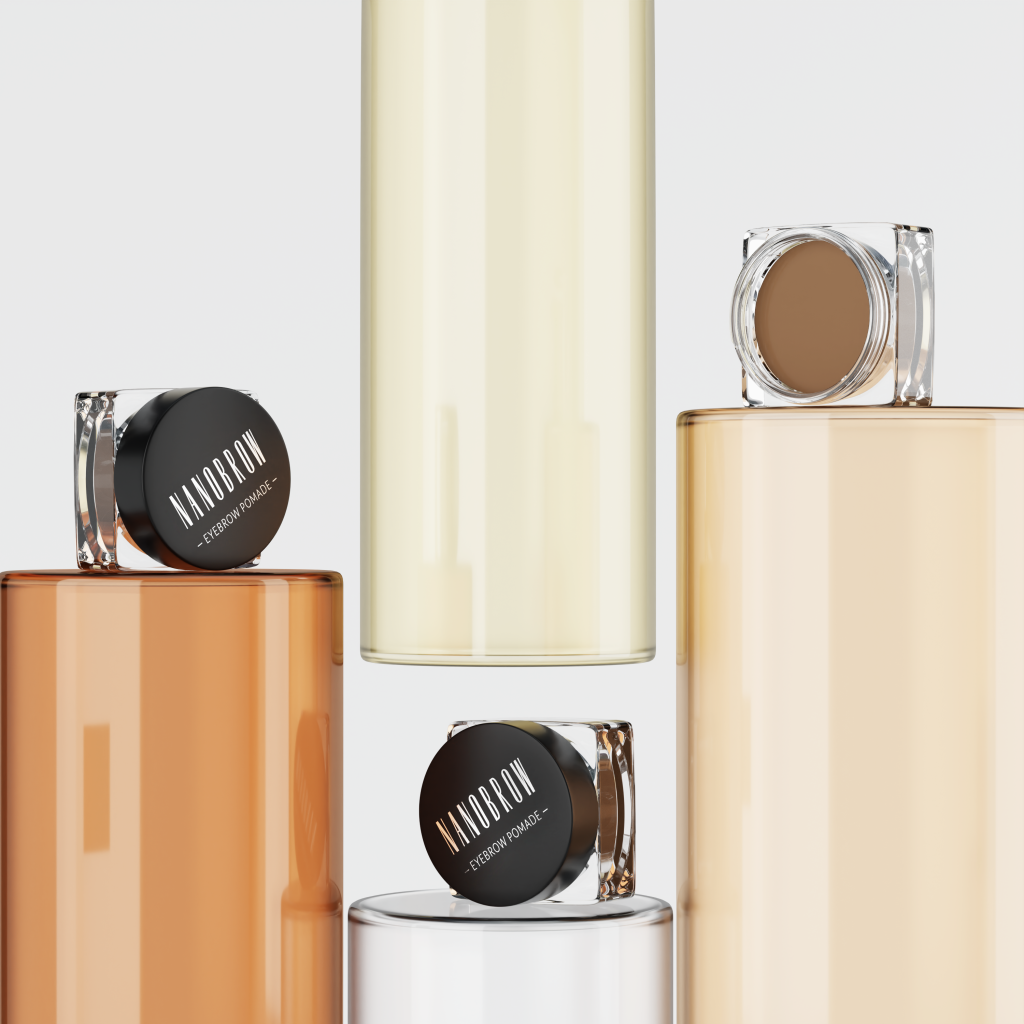 Nanobrow Eyebrow Pomade ensures you can create unique looks for any occasion. This product provides full control over the look of your eyebrows, you can easily create hair-like strokes, and the waterproof formula lasts all day.
Why should you reach for Nanobrow pomade?
It's a hot brow makeup trend! It allows you to outline and fill in your brows precisely, bringing out their natural shine. You can redefine the shape of your arches and mimic real brow hairs. Finally, you can say goodbye to sparse and thin eyebrows and hello to wonderfully voluminous brows!
The velvety texture makes brow makeup more pleasant and keeps the brows in place all day. Your eyebrows will look exactly the way you wanted and you will no longer have to insistently check your look in the mirror. It leaves the brows looking tamed, bold, and elegant.
Perfectly filled-in brows with Nanobrow Eyebrow Pomade
Choose one of the unique, natural-looking shades and enjoy your flawless brow makeup. Go for dark, medium, or light brown, which will make your brows look beautiful, shiny, and, above all, natural.
Nanobrow Eyebrow Pomade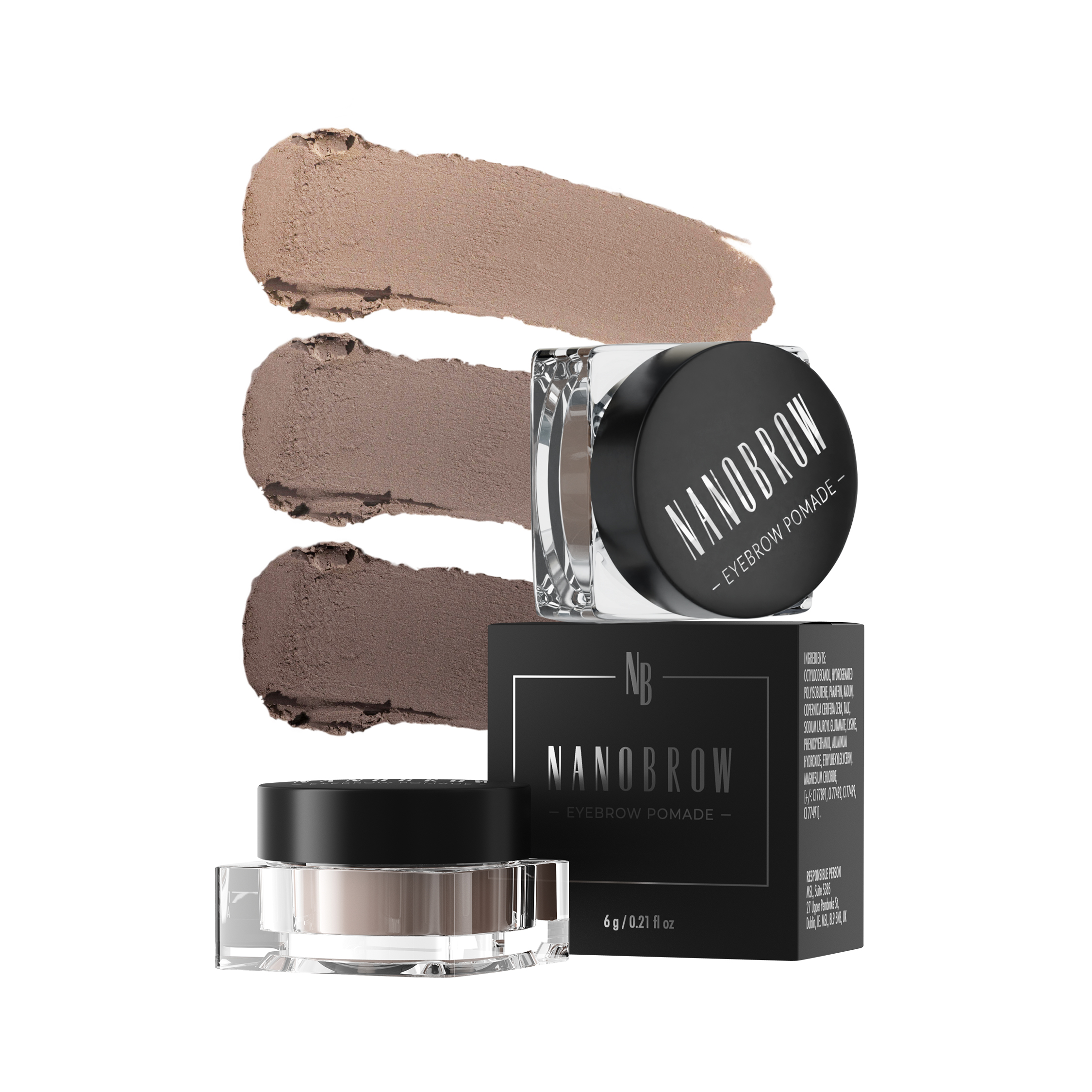 It's available in shades:
The Nanobrow pomade is easy to use, so even beginners can handle it. Even if you are not a brow pro, you can quickly become one. How to apply the pomade?
Scoop a small amount of the pomade onto a convenient brush and outline the brow with thin strokes. This way you can define the top and bottom brow lines and give them the shape you have always been dreaming of.
Fill in the brow with the color of your choice.
If you want a more subtle effect, brush off the excess pomade with a spoolie.
Done! Enjoy your gorgeous and bold eyebrows without the cartoonish effect. Finally, they can look impeccable, with nothing to complain about.
Nanobrow pomade – for fans of long-wear brow makeup
Nanobrow Eyebrow Pomade leaves your eyebrows looking incredibly thick and voluminous. This product allows you to redefine the shape of your eyebrows and make them look fuller. You'll love this effect no matter if you have thick or thin eyebrows.
The creamy Nanobrow pomade has an innovative formula that glides perfectly on the eyebrows, giving them the perfect shape. You can intensify the effects depending on the occasion and your mood. Create daytime and evening looks with this amazing product. Do your brow makeup exactly the way you like!
Phenomenal brow makeup effortlessly
The glowing reviews say it all: the Nanobrow pomade is the best brow styling product! Women eagerly recommend it to each other. It's just too hard to pass such spectacular effects. Nanobrow Eyebrow Pomade is easy to use, long-wearing and allows you to create amazing looks for any occasion.
"A savior for my thin, sparse, and light eyebrows. In my case, it gives me a WOW effect!"
– Lena, 29
"Filled-in brows effortlessly! Nanobrow is my sensation and I always recommend it to everyone!"
– Alexa, 32
"This pomade is a masterpiece! I never knew how to fill in my brows properly, but the consistency of the thick paste is just brilliant!"
– Kate, 36
Where to buy the Nanobrow pomade?
You can find all the brow styling and care products from the Nanobrow range on the brand's official website – www.nanobrow.co.uk. Discover excellent products of the highest quality, which you're bound to love from the very first application!