Beauty
These Daily Habits Will Keep Your Face Skin Lovely and Flawless Every Day
Has your skin beed going through a rough patch recently? Too many women answer 'yes' to this question! We don't devote enough time and attention to the face or body care. We don't build good habits that keep the skin radiant, healthy and flawless. It's time to make changes! We share some game-changing and easy habits that will make you look stunning.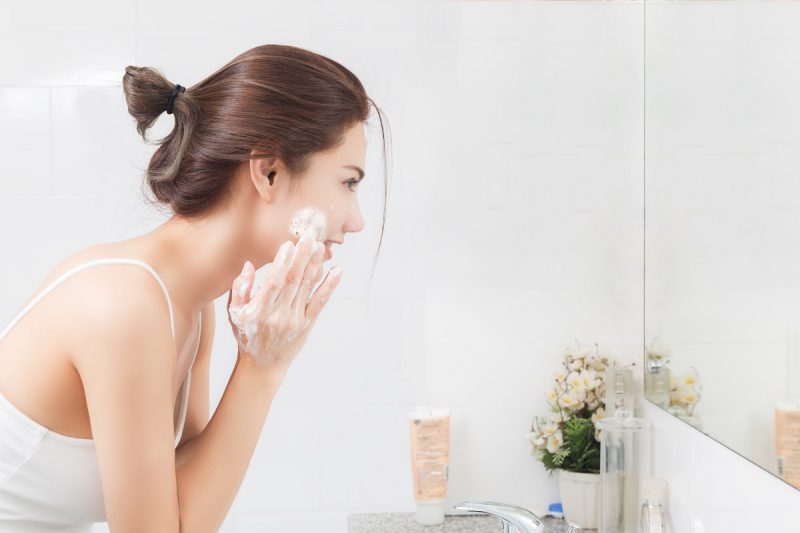 Wake-up well-rested!
Sleep has a huge effect on your functioning during the whole day and on your good looks too. The most intensive cell renewal process takes place at night. This is when the cell divisions occur, the skin bounces back, the production of collagen and elastin is intensified. Simply put, sleep has antiaging effect while sleepless nights make the complexion age faster and look worse. Sallow, tired-looking face, blemishes, wrinkles, dark circles under the eyes: these are the symptoms of insufficient sleep. Remember that 8-hour sleep isn't just some crazy idea: it's an ideal "portion" of rest to repair the entire body.
Cleanse your skin: quickly and effectively
It doesn't require much time or money. Clean skin looks lovely and has a healthy shine. To keep it that way you need to remove your make-up thoroughly and wash the face in the PM and AM using a suited product. Use a micellar water to get rid of make-up but then reach for a cleanser to remove all micelles which absorb the dirt, oil and toxins – if you leave them on the face, they will attract the dirt all over again. Use a mild gel which doesn't cause dryness or a foam which is lightweight and perfectly cleans and nourishes the complexion.
Moisturize and nourish your skin: choose a good face cream
Dry, sensitive, oily: any skin needs proper care so you need to choose the right products for your complexion and its needs. Always make sure the formula is free from parabens and synthetic comedogenic substances. Such ingredients clog the pores and upset the functioning of the skin. The effect you get is blemishes, super-oily skin or the other way round: extremely dry complexion. Never forget that skin needs moisturizing no matter the age!
A treat for your skin
Facial serum is a perfect product to quickly bring back the skin's perfect condition and flawless look. A good one is highly concentrated and has one goal: deeply revitalize the complexion, improving it inside and on the outside. Serum is lightweight, fast-absorbing and good to use all year round. Are you wondering about the best pick for your skin type? Moisturizing is always wanted to go for a hyaluronic acid face serum: an ideal pick for any skin at any age. Hyaluronic acid combines water molecules inside the skin so it stays perfectly moisturized, elastic and plump. It's a great way to revitalize the complexion fast.