Beauty
5 Beauty Treatments That Can Make You Suffer
We all want to take care of our good looks the best we can. We often try professional procedures that are supposed to help us. However, we must choose them carefully and avoid some of them like the plague as they do more harm than good. Which ones you'd better not try? Are there treatments that harm us or even pose a threat to our health? Take a look at five of them.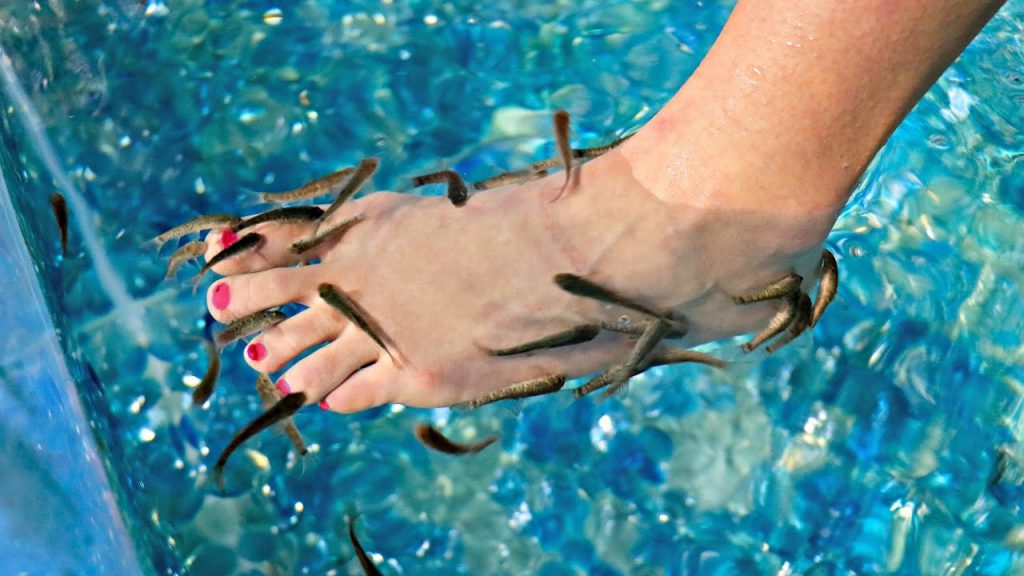 Beauty treatments that are bad for you
1. CALLUS SHAVER
Post-winter foot care might turn quite dramatic… We want to get flawless, smooth, soft feet as soon as possible. The worst thing we can do is reach for a callus shaver. This very tool may lead to serious skin damage, injuries and inflammation. Don't go for the treatment either in a beauty salon (the epidermis regrows more quickly and callus is intensified) or at home – you can hurt yourself and irritate the skin on the heels, as well as trigger infections and treat your feet to unpleasant wounds which take long to heal.
2. FISH PEDICURE
It is a kind of pedicure during which dead skin cells are removed by fish known as nibble fish. It turns out that these tiny hard-working fish are not that innocent. American Medical Association believes that the doctor fish transfer numerous viruses and diseases. The most serious ones include HPV, viral hepatitis and even HIV.
Beauty salons assure us that fish pedicure baths are regularly disinfected but unfortunately we don't know how strictly they follow the hygiene rules and – what's the most important – whether the fish, which are imported from exotic countries, are infected and what conditions they are transported in.
3. SUNBEDS
Even though a sunbed isn't a beauty procedure, it fits in a hit list of skin harming treatments. Nothing triggers the occurrence of wrinkles as quickly as sunbed tanning. Few people are aware of the harmfulness of sunbeds. Its negative effect is compared to the consequences of smoking cigarettes. UVA radiation is extremely bad for your skin and irreversibly damages collagen fibers. To make things worse, it increases the risk of skin diseases including melanoma. Isn't it more reasonable to get a good self-tanner and give up on lamps?
4. MICRODERMABRASION IN SUMMER
Microdermabrasion is one of the best skin-enhancing procedures. It restores, smoothes out and adds elasticity for skin which ages much more slowly. It is the high-end skin purification. However, you must remember that micro-crystal and diamond microdermabrasion should be done in autumn, winter and – in the last resort – early spring season. The sunlight isn't good for post-microdermabrasion skin – it may cause irritations, pigmentation spots and burns. Exfoliated epidermis is exposed to UV rays so it ages more rapidly.
5. VAMPIRE LIFT
The bloody face lift got famous after Kim Kardashian showed her blood-dripping face to the world. The number of the lifts increased by thousands in the United States only. What does a vampire face lift involve? First of all, the patient's blood is collected and isolated in a centrifuge to separate blood cells from the plasma. Then, the doctor uses thin needles to introduce the blood into the skin. Is the vampire lift the most effective rejuvenating treatment? Scientists are skeptical as it has not been scientifically proven, therefore, it is not fully safe. The bloody face lift may cause numerous autoimmune diseases, viral hepatitis, HIV. We never know if the procedure is carried out in sterile conditions.