Beauty
Champagne bath? It's possible with Prosecco Bath Bombs!
Do you want to be like Marilyn Monroe and take a bath in champagne? It turns out that you don't have to spend a lot of money on this luxury alcoholic beverage. All you have to do is get Prosecco Bath Bombs.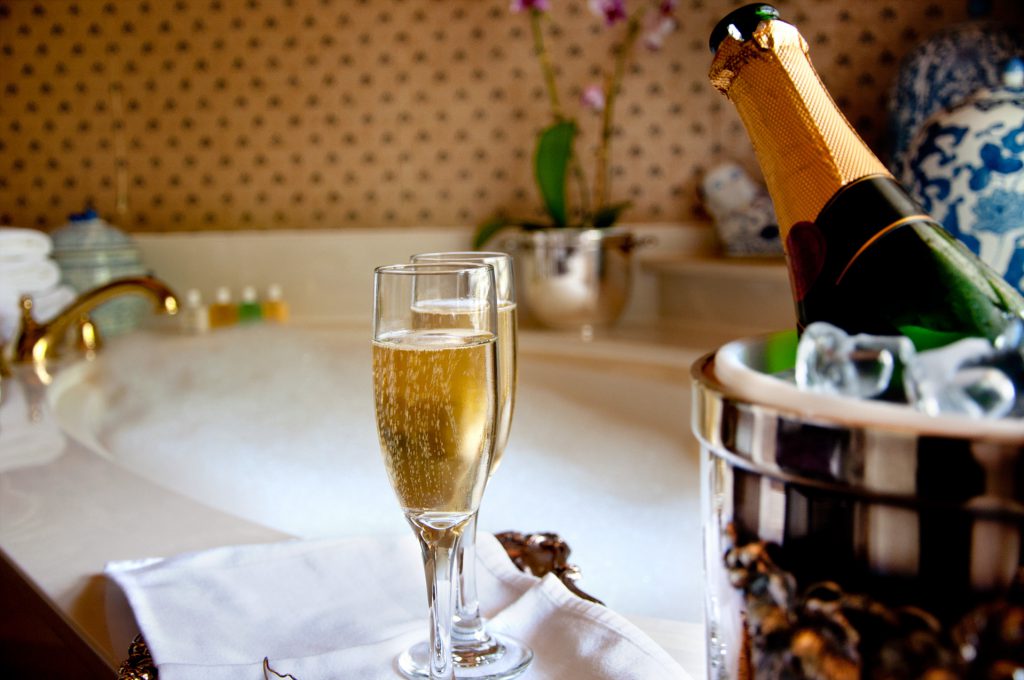 Not many people are able to prepare a relaxing bath (in the era of tiny shower stalls, bathtubs are a rarity). Not to mention a champagne bath, which is associated with luxury affordable only for the stars.
Cleopatra took her famous baths in donkey milk and Marilyn Monroe was famous for her baths in champagne called Piper-Heidsieck. However, she was no the only one who used this drink for more than drinking. The American model Jayne Mansfield also loved the champagne baths and did it at least twice a week!
Champagne baths – advantages
Nowadays, a bath in champagne seems like a rich man's whim. A real bubbly bath is very expensive, which is why there are some SPA treatments with champagne that allow you to relax, for example after an all-night party. It is a great idea for a romantic Valentine's day or honeymoon. This allows you to break away from reality for a moment.
However, these are not the only advantages of champagne baths.
Care properties of champagne
Champagne is often used in cosmetics because it:
relaxes muscles;
boosts skin's hydration;
nourishes and revitalizes it;
has a brightening effect;
stimulates the skin exfoliation;
has antioxidant properties;
reduces skin problems;
has anti-aging properties;
supports the production of collagen and elastin;
reduces oily production in the skin;
improves blood circulation.
Keep in mind that champagne contains alcohol, so (like any alcohol) can dry your skin. That is why it's important to moisturise the skin after every bath in champagne.
Homemade champagne bath
Is it possible that all of us can feel like a Hollywood star and take a champagne bath in your own house? Of course! You can do it without hectoliters of this exclusive drink.
1. Milk & champagne bath
The first option involves a bath in milk and champagne, which deeply nourishes and rejuvenates the skin. Just add one or two glasses of champagne to warm water and the same amount of milk. That is enough to provide your skin with nourishing ingredients. If you want better results, just add more milk and champagne. It depends mainly on your budget, because a good champagne is not cheap.
2. Prosecco Bath Bombs
An alternative option involves the use of Prosecco Bath Bombs. This is a relatively new cosmetic which were immediately sold out. One pack of such bath balls does not cost much and the effect is fantastic. This is an alternative to a more expensive bath in real champagne.
Prosecco Bath Bombs – bath balls with champagne
Thanks to such products as Prosecco Bath Bombs, every woman can feel like a star. It is enough to drop one or more balls into the water, once they dissolve, they turn into shimmering golden fizz smelling like Prosecco.
One pack contains 10 small, golden balls. They cost less than other fizzy bath balls. For this reason you should try them at least once – to feel luxurious for a low price. Prosecco Bath Balls is also an excellent idea for a gift.