You probably don't even realize the beauty mistakes you make. Are you sure that your day-to-day choices are good for your skin?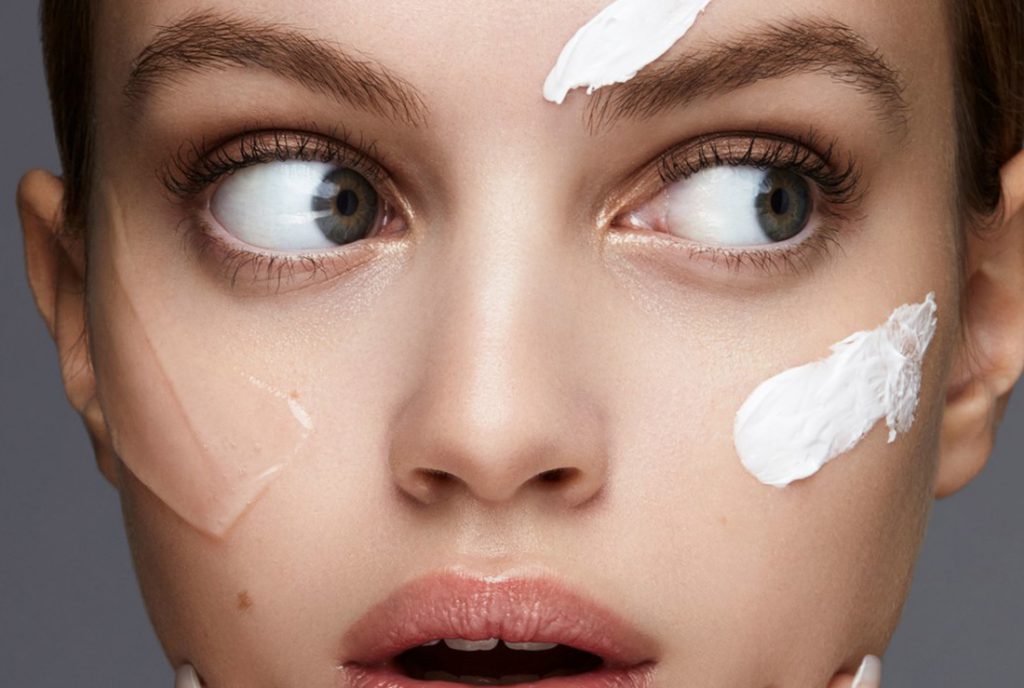 WRONG MAKEUP REMOVAL
If your make-up is heavy, using merely micellar water isn't enough to remove it. Doing it thoroughly and using a cleanser won't take ages. If you do it right, you won't be complaining about blemishes. Don't congest the skin, a little effort is needed to keep it safe and flawless.
DON'T TOUCH THE FACE
We touch endless dirty objects every single day. We don't clean the cell phone or keyboard after every use, not even realizing how many germs there are on their surface. Washing the hands isn't enough! If you keep touching the face, you don't make it better.
HOW OFTEN DO YOU CLEAN YOUR BEAUTY ACCESSORIES?
Germs keep proliferating. If you don't put your mind to keeping the makeup brushes clean, you are likely to trigger some serious skin conditions. You don't do it every day? Do it at least every two or three days using a specially-designed cleaner.
When was the last time you cleaned your hair brush? Apart from dead cells and hairs, it gathers all impurities and product buildup from the tresses.
CIGARETTES, ALCOHOL, UNHEALTHY FOOD
These are surely the most powerful skin destructors (when overused). Cigarettes make the face look sallow and dull. When you drink too much alcohol, the body suffers because of dehydration. The skin under the eyes is grayish and swollen. Alcohol causes broken capillaries too. What's the effect of unhealthy food? If you eat too much of it, you can't expect the skin to be healthy. Highly-processed food sparks the occurrence of imperfections. Still, if you give it up, you can't expect instant skin improvement.
HOW MANY HOURS DO YOU SLEEP?
Sleep is essential to keep both healthy and good-looking. The skin repairs itself while we are asleep. Even ten cups of coffee won't replace a good night's sleep. We need to sleep and rest to banish the unwanted dark circles and puffy eyes.
EXERCISING
When you exercise regularly, the skin automatically becomes plumper, has a nicer tone and, above all, it receives the optimal delivery of oxygen. Physical activity will make you feel and look great.
DO YOU KEEP THE BODY HYDRATED?
Water delivers nutrients to each body cell! You must remember to hydrate the body to keep the skin elastic. If you don't drink enough water every day, there is no skin-care product that can boost moisture levels. Remember to deliver the hydration on a regular basis.
Do you make any of these mistakes?