Beauty
Coconut Oil – Grand Body & Hair Care
Imagine somebody told you that there is one cosmetic which is able to enhance your good looks from head to toes and the effects outshine most drugstore products. You wouldn't believe that, would you? What if it turned out that it's inexpensive and widely-available and… edible, having a positive impact on your health and figure?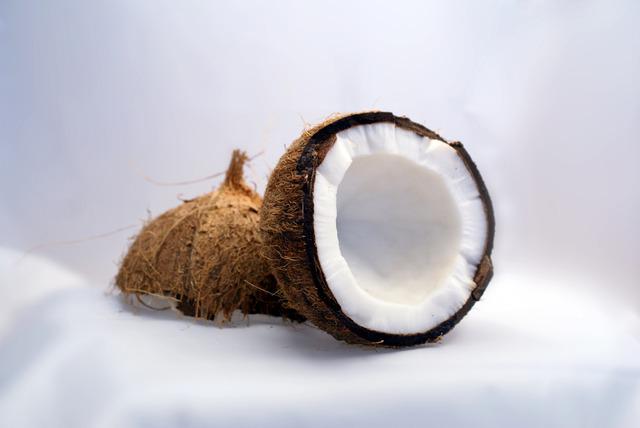 A clue: this extraordinary product can be used as food, cosmetic, pharmaceutical, it has a beautiful, tropical coconut aroma. Africa, South America and vast areas of Asia (mostly the Philippines) are its motherland.
Coconut oil – the main character in this post – turns out to be a brilliant, versatile and exceptionally-effective beauty product. When you call it a slim-fast product, you're right. When, how and what for to use coconut oil?
Check out some surprising benefits of coconut oil:
It nourishes, conditions and increases the volume of easily weighed down, thick and flat hair. It's a saver for the oily scalp, stopping the excessive sebum secretion.
It fights nail breakage and brittleness, you just need to rub it regularly in the nail plate.
Coconut oil makes you slimmer – yes, it's unbelievable yet true. This oil increases the metabolism and stimulates energy in cells which start burning fat quickly.
Refined coconut oil has a high smoke point – it deals with very high temps and is used for frying.
It has anti-wrinkle properties – regularly used, it doesn't just delay the occurrence of the unwanted creases but also smooths the wrinkles that are already there.
It fights acne off because it kills bacteria and amazingly deals with all acne blemishes, prevents the proliferation of bacteria on the skin surface, soothes pimples.
It disinfects, prevents the bacteria and germs, effortlessly handles skin irritations because it both heals and soothes the imperfections.
It works as a makeup remover, a massage oil, a body balm, a hand or foot lotion (an antibacterial one).
It makes pigmentation spots less visible.
Used regularly for oil pulling, it makes your teeth whiter and disinfects the oral cavity.