Beauty
Nanoil Argan Oil: Liquid Gold for Hair & Skin
Not without a reason argan oil is called liquid gold of Morocco – this is one of the world's most valuable cosmetic oils. This yellowish substance proved that it is far more powerful than other oils extracted from popular kernels and seeds.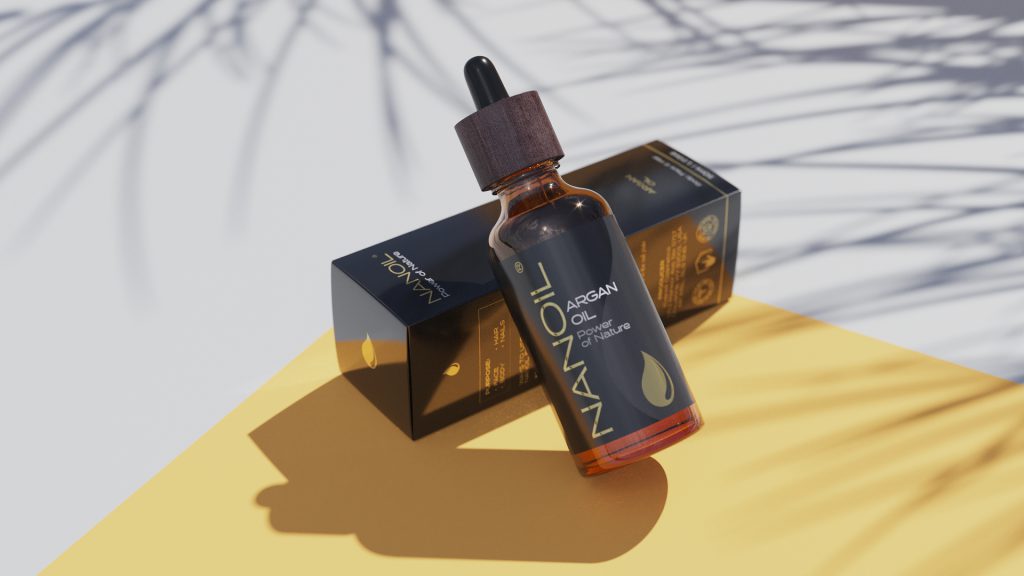 The thing is that not all argan oils work the same way. If you count on achieving the best results quickly, you better find argan oil that is cold-pressed and unrefined. Find Nanoil Argan Oil. Why? Keep reading to understand why.
Why does the entire world love argan oil?
As one of the few, argan oil has an incredibly unique composition of nutrients. Scientists proved that pure argan oil has over 200 active substances required by our skin and hair to stay healthy. What are they? For example, omega-3 and -6, both being irreplaceable in hair and skin care. Apart from that, argan oil brims with vitamin E that defies ageing, thus helping us stay youthful-looking.
Nanoil Argan Oil: The quality you have been waiting for
In the dark glass bottle you get 50 ml of liquid gold of Morocco, completely unrefined and entirely cold-pressed. No fillers, no fragrances, no colorants. This is what Nanoil Argan Oil is. Choosing Nanoil, you receive the finest quality essence extracted from argania kernels. Applied to the skin and hair, the oil penetrates quickly to deliver all the nutrients deep within.
Nanoil Argan Oil for body
If your skin is dry and rough, if you notice cellulite or stretch marks, argan oil will help you deal with them all. Treated with argan oil, skin becomes smooth and moisturized.
HOW TO USE Pour a few drops to the bathwater or mix it with your body balm. Massage the oil into the skin.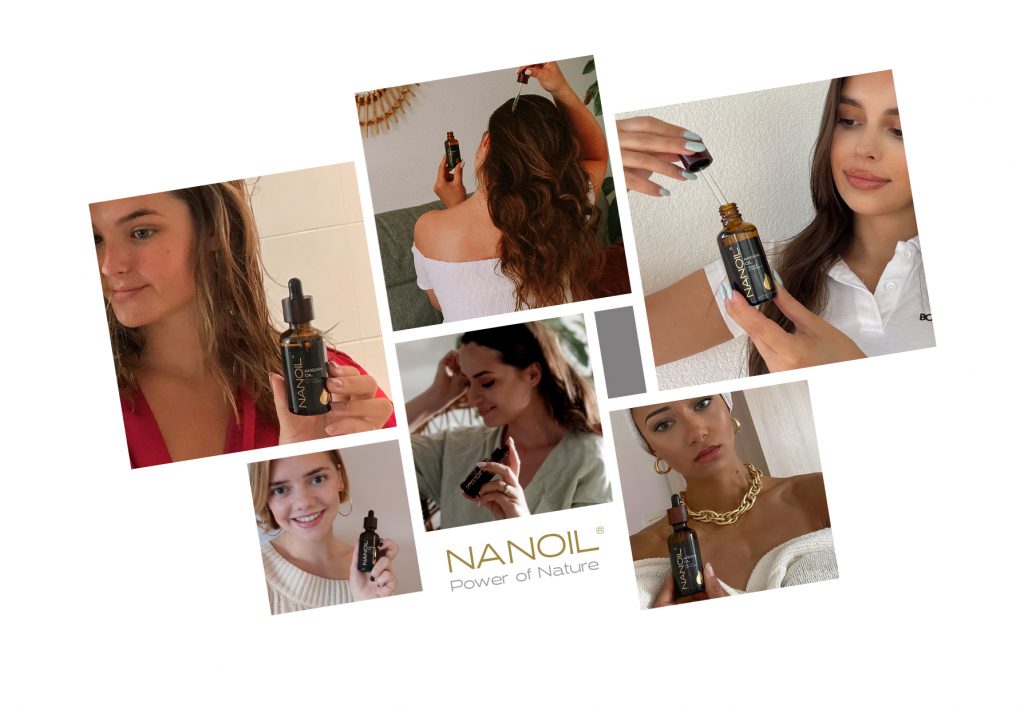 Nanoil Argan Oil for face
Fine lines, imperfections, oily skin? If you're bothered by any of those concerns, reach for argan oil. It will take care not only of the skin but also of the lashes and brows. Crow's feet? Erase them with argan oil.
HOW TO USE Put the oil in the evening and morning to the face, treating it like a serum. For boosted effects, reach for a jade roller. Facial massage done with this item will get you a spotless complexion. For longer and thicker lashes, apply the oil with a finger.
Nanoil Argan Oil for hair
Smooth, shiny and moisturized hair? You can make your strands look this way by treating it regularly with argan oil. This extract has no equal when it comes to strengthening the hair and reversing damage. Apply it to the scalp to combat seborrhea. And the best thing is that it is easy to remove after the treatment. And it won't deprive your style of volume!
HOW TO USE Put a portion of the oil on the scalp and try to rub it into the skin. Spread along the lengths of the hair. For best results, do this right after washing, when the hair is damp. Rinse after 15 minutes using your regular shampoo. If you want to, you can let argan oil sit for longer, even for a couple of hours.
Wyświetl ten post na Instagramie
Where can I buy top quality argan oil?
The good news is that Nanoil Argan Oil is available in many online drugstores and on the official Nanoil website. Visit nanoil.co.uk and check other plant-based oils for body, hair and face.