A thick cream isn't always the best solution. Today, we are more and more eager to replace it with a natural oil that appears to be lighter, more skin-friendly and seems to know how to answer needs of our complexion better. Which facial oils are worth your attention? Discover the power of oil care.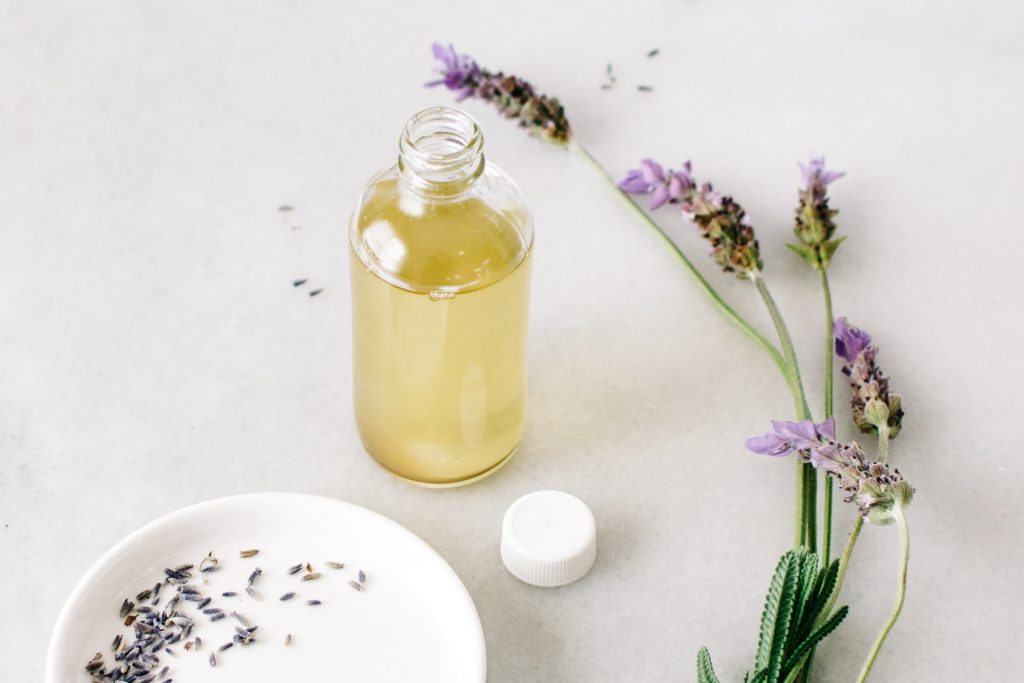 The trend for natural hair and body care is on. And this trend isn't temporary because the benefits it offers definitely outnumber the drawbacks. Especially delicate facial skin likes oils, yet not all of them. It's time to get the full insight into proper application of oils.
Benefits of treating facial skin with oils
Applying oils to facial skin has its grounds. As it turns out, natural oils hold many substances which your skin might lack. For example, they are fatty acids (composed of lipids essential for hydro-lipid protective coat of skin), phytosterols, vitamins (often displaying antioxidative properties), minerals and many other.
What's interesting, an oil molecules might be of various sizes alike the percentage of saturated and unsaturated fatty acid content (omega group). This is why oils should be matched with skin type because the effects the oil produces aren't always the same. And this feature should be perceived as an asset enabling you to be more conscious in taking care of your skin type.
Thanks to this natural oils:
reinforce hydro-lipid barrier
prevent moisture loss
maintain pH balance
smooth out and leave skin soft
stimulate cell renewal processes
protect against sun and toxins
slow down premature aging
How to apply oils to face?
Since we've finally realized that it's worth applying oils to face, now it's time to find out how to do it properly. Luckily, there are many ways to put oils on. Naturally, some techniques differ from regular face cream application.
As an oil serum – once or twice a day apply a small amount of an oil to face, spread evenly and delicately pat into the skin.
As a makeup removing oil – dampen a cotton pad with an oil and wipe off the makeup; oil will deal also with waterproof makeup.
As a facial mask base – pour a small amount of an oil into a bowl and mix it with natural yogurt, mashed fruit, aloe gel, honey or anything that you wish to enrich your facial mask with.
As makeup base – before doing makeup, treat your facial skin with an oil to get it ready for the color cosmetics.
Naturally, they are just a few out of a few dozens oil application methods. Now, when you know them, you can decide which one suits you best. Remember though to match them to your skin needs and use in moderation so as not to overburden your skin. For example, you can mix thick oils with lighter ones. Also, you can make the oils more runny by combining them with herbal distillates. Owing to this technique you will leave your skin pores unclogged.
List of the best facial oils
It's time for the most essential information, which is the list of the most popular oils that can be used daily in facial skin care.
Argan oil
Definitely, this is the most popular oil used in cosmetics. It's obtained from Argania Spinosa tree nuts. This oil is recommended to dry and mature skin types. When it comes to the effects it produces, argan oil is known for replenishing skin with water, nourishing and protecting against sun as well as high temperature. Moreover, owing to a high concentration of omega-3 and omega-6 fatty acids, it slows down skin aging processes and delays appearance of fine lines.
Raspberry seed oil
It's a rich source of antioxidants, omega-3 and omega-6 fatty acids, vitamins and carotenoids. It positively affects mature and problematic skin types because it promotes skin self-renewal processes, works like a natural sunscreen, maintains skin moisturising and displays anti-age properties. Furthermore, it's light and doesn't clog skin pores.
Almond oil
It's known as the most gentle oil of all, therefore it can be used to treat even newborn's skin. Almond oil is the perfect beauty product to take care of sensitive and dehydrated skin which will be supplied with fatty acids as well as vitamins A and E. If used regularly, almond oil replenishes skin with water, regenerates, boosts elasticity, restores youthful look and shields against the sun.
Jojoba oil
This oil is an oil which structure can be compared to human sebum. This quality makes it so well-absorbing without leaving any greasy layer on skin. Moreover. jojoba oil maintains acid-base balance, replenishes skin with water, soothes irritations and reinforces the skin natural protective barrier. Thus, jojoba oil is found perfect for oily and acne-prone skin.
Wild rose oil
The most frequently-made choice of people with mature or dehydrated skin with wrinkles is reaching for rose oil. And that's a right thing to do because this oil is full of vitamins and stimulates collagen production. Owing to this, wild rose oil reduces visibility of fine lines, eliminates redness, evens out skin tone and slows down skin aging.