Choosing as basic beauty product as a foundation is a pretty important thing. What should you consider when making this decision?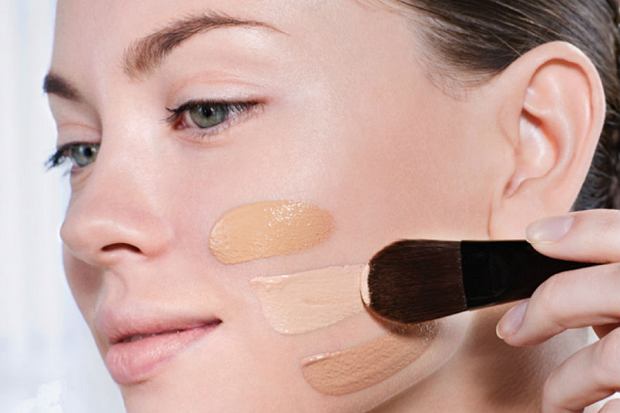 How to choose a foundation?
The choice should involve the following criteria:
the type of skin and its needs,
skin color,
foundation's properties.
How to choose a foundation appropriate for your skin type and needs?
Let's focus on the dry, oily, mixed, sensitive, couperose, mature and fatigued skin types.
Dry skin is tight. In order to properly nourish it, you have to use a foundation rich in moisturizing components and vitamin E which will eliminate free radicals. The right foundation for dry skin is liquid or milk consistency so that it would be easy to spread. You should gently tap it in with just the fingertips moving from the center of the face outwards.
Oily skin craves a water-based foundation with silicone particles or mattifying foundation with substances able to absorb sebum and minimize pores. In the case of individual pimples or blackheads, before the use of the foundation, you should use antibacterial concealer.
Mixed skin is a tough opponent because depending on the area of the face, the skin will be oily and dry. Its needs can be met by an "intelligent" foundation which will mattify the oily parts like forehead, nose, and cheeks, while it will moisturize the cheeks. Mixed skin foundation should have light milk or BB cream texture, but only by the Korean brands because only those have medicinal properties.
Sensitive skin (or allergy-prone skin) requires a foundation with the shortest ingredients list. In particular, it needs to be free from preservatives and fragrances. The shortest the list the least probable it is that some of the ingredients will trigger an allergy or irritation. For this skin type best choice is mineral foundation because it consists of only three ingredients and all of them are natural.
Couperose skin will only gain by a foundation with liquid consistency that also holds high coverage properties. In order to hide the spider veins and redness, consider using green concealer – pointwise, only then proceed with the foundation and powder.
Mature skin will appreciate a lifting foundation. Mica in the composition will create a distraction from the wrinkles and sharp features.
Fatigued skin happens to be dull, that is why it needs some glow. It is the role best for pearly pigments (reflecting light), vitamin C (smoothers the epidermis) and vitamin B5 (soothes). There are two possibilities, you can either go for the highlighting foundation or you can just add a drop or two of liquid highlighter to a regular foundation.
How to match a foundation with skin color?
In order to find the right foundation shade, you have to determine skin tone. You can do it by comparing your skin to the white sheet of paper in the daylight. The skin that appears to be blueish or pinkish has a cold tone, while the one with goldish or yellowish has a warm tone.
Now that your search has been limited to looking for either a cold or a warm foundation, your task became two times easier. Take three foundations and apply one stripe from the jawline to the neck. Take a look in the daylight and choose the foundation with a shade that stands out the least.
What properties should the foundation have?
The properties of the foundation strongly depend on the skin type it is recommended for. For oil or mixed skin best is a mattifying foundation, while for dry – moisturizing and slightly highlighting.