There are many different products available in drugstores but their composition and effects leave a lot to be desired. Many women have already learned how to read the list of ingredients, including the INCI names, so they always check the composition before buying a product. Today, we prefer to use homemade care products – they are always a good solution and their quality is better than the quality of synthetic cosmetics. We tend to trust them more. Which homemade care products are particularly noteworthy?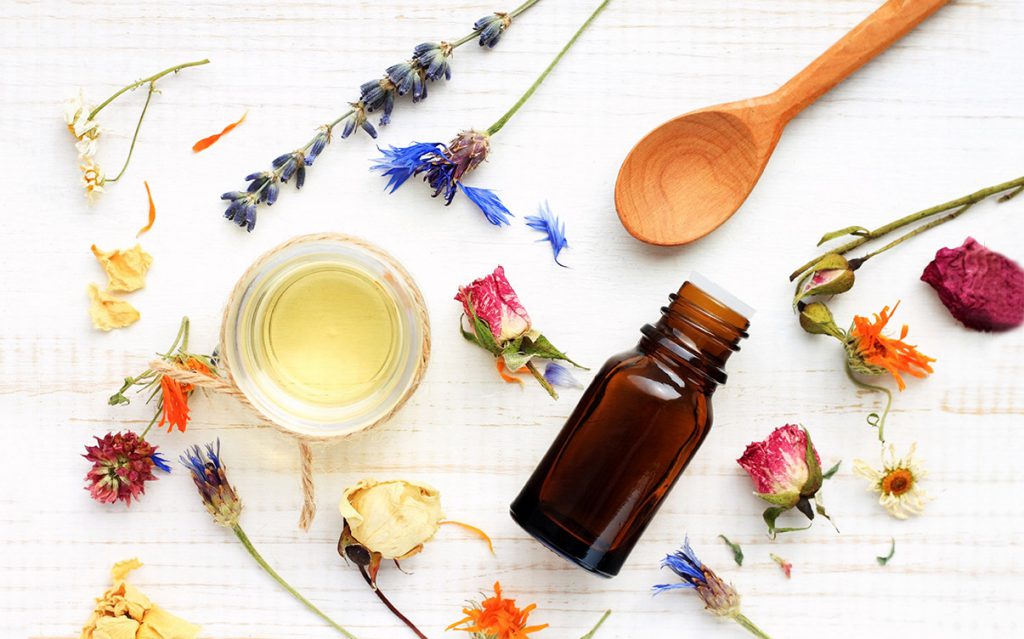 Why should you use handmade cosmetics?
The answer to this question is simple – such products are natural, tested and free of synthetic ingredients that are harmful not only to the skin but also to the body. It has been proven that many of these ingredients are carcinogenic. The companies producing natural cosmetics are usually relatively small, they do not use chemical substances that allow them to produce more products in a smaller amount of time.
Natural beauty products contain mainly natural ingredients from verified sources. Such products usually smell more intensively (they can be used in aromatherapy) and look nice, that's why they are perfect for a gift. They are also softer and recommended for allergy sufferers, do not irritate the skin and, what's important, they have not been tested on animals. Natural beauty products perfectly fit the trends of eco, bio, hygge and lagom – the ideas describing moderation, harmony and happiness.
Which products should you try?
The best care products are those that we can combine together with other natural products. This way we get new products with other properties and excellent performance. Which homemade cosmetics should you have in your bathroom?
Natural soap – the most popular soaps are Aleppo soap, carbon or dudu osun african black soaps – they are suitable for the body, face and even hair. Such soaps don't have alkaline pH so they don't dry the skin and are ideal for a trip – you can pack the soap nstead of a shower gel or a shampoo.
Natural oils – they are universal high quality products used for skin and hair care. Oils can successfully replace such cosmetics as face masks, night serums and hair conditioners. Also, they can be mixed with cosmetic clay or hydrolate and applied to the skin in the form of a mask or used as a hairspray. However, it's important to choose only cold-pressed and unrefined oils. You can also buy a readymade mixture of carefully selected oils for your hair and face.
Natural clay – they have been used for a very long time. The face masks with clays are one of the best face masks on the market. Natural clays are also good hair masks – you just need to mix it with oil or hydrolate. Not many people know that clay (especially white clay) can be used as a powder and face cleanser – it will successfully replace micellar water.
Hydrolates – they are by-products of the process of making essential oils. Hydrolates are not just good toners. They are irreplaceable as a base for homemade face masks, they can be used for hair care. Hydrolates are very popular because they contain many anti-oxidants and are more effective than ordinary toners from drugstores.