Beauty
Want to make natural beauty products? Find out how to start
Are you dreaming of becoming an alchemist and creating your own recipe for beauty, but you don't know where to begin with? No worries, this how-to is just for you. Find out how to make all-natural beauty products and what items you need to collect to get rolling.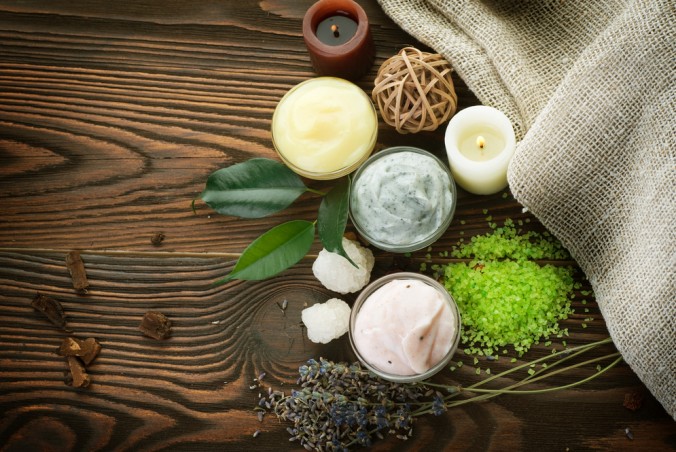 Before you start reading this article, let us tell you that you don't have to get all the items and tools at the beginning. Trust us, you can take it slow and focus on collecting a few semi-finished goods first. The best part is that you don't need any costly accessories. Positive attitude is the core of success. Actually, try treating it as an enjoyable experience and if you manage to create something that can be used and is effective in your day-to-day beauty routine, it will be great!
Natural beauty products? What are they?
What producers call natural beauty products is often contradictory with what we expect it to be. For many consumers the word "natural" stands for products made from 100% substances that can be found in nature. For the producers, however, it can be a little bit less than that – it's agreed that a natural cosmetic must contain 95% ingredients of natural origin, yet in reality these numbers may be slightly different. Furthermore, this definition includes animal origin products such as lanolin or beeswax, which are some of the ingredients that vegans want to steer clear of.
100% natural beauty products? Only if homemade!
If you want to be absolutely sure that the products applied to the skin or hair are really natural, you should consider making beauty products at home. Luckily, this task isn't as difficult as it may seem to be, provided that you will prepare yourself adequately for it. The effort put is totally worth it because home beauty products made on your own guarantee that you will know what is inside a cosmetic and – on top of that – you can match the type and quantity of ingredients to your needs. Such personalized and customized skin and hair care isn't only far more pleasant but also more effective.
Things you should know before starting
Everyone who wants to enter the world of homemade beauty product manufacturing must equip themselves with one crucial thing – knowledge. Without being aware of the basic semi-finished goods that can be used as well as the procedure of combining them, it will be hard even to begin.
Firstly, you have to know that vegetable oils don't blend with water-based substances. When combined, they create a kind of a bi-phase product that has to be shaken before use. It's also worth realizing that essential oils should be used in small quantities (no more than a few drops per one beauty product). Why is that? Because besides giving the desired aroma, they may also trigger irritations. Last but not least, vegetable oils have to be selected minding the skin/hair types. Simply put, what makes vegetable oils different from one another is the content of fatty acids, which means that they may bring different effects when applied to various skin and hair types. Undoubtedly, three are plenty of tips like these ones.
What ingredients to use for homemade beauty products?
Now it's time to give some examples of the ingredients that can be used for creating home and natural beauty products. Many people may be surprised after realizing that in most cases they already have the ingredients in their cupboards. What ingredients? For example:
natural vegetable oils
flower and herbal infusions
vegetable and fruit juices
blended vegetables, fruit and plants
dairy products (e.g. milk, yogurt)
honey, wax, bee pollen
Obviously, there are more ingredients to use for creating all-natural beauty products, and they are herbal and plant extracts, essential oils, floral waters and vitamins – for those, however, you will probably have to visit a shop or buy them online. They aren't expensive, yet most people don't store such substances at home.
Tools and accessories needed to create home beauty products
When it comes to the equipment required for preparing customized beauty mixtures, it turns out that there is no need to build up a large collection of professional accessories – a bowl, a spoon and a container are perfectly fine for a start. A bowl (note: best if either glass of plastic because metal reacts with some substances) allows you to combine the ingredients. You can do this using a spoon, which later can be replaced with a wooden spatula (even an ice-cream stick will do). Finally, in the container you will store your home beauty product. It's a good idea to reuse old beauty product packaging – just make sure you wash it well so that it's perfectly clean.
Later, when you take to making homemade beauty products, you can start thinking about equipping yourself with more professional and precision tools – you can make use of scales, glass measuring cups, atomizer bottles, pump bottles, dark-glass bottles, etc. Remember, you don't need these items and tools at the beginning of your home hair and skincare product production.